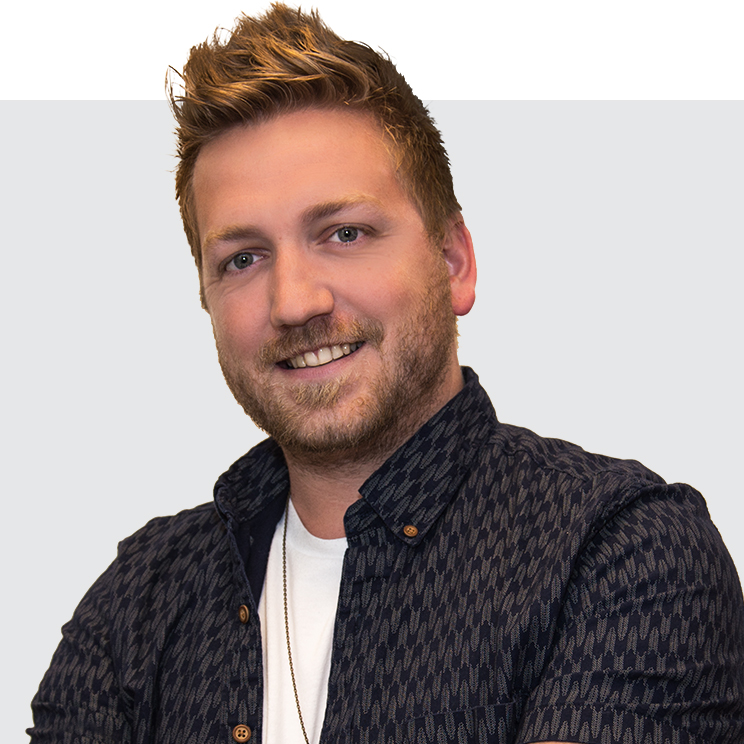 Brandon Pope
Sr. Art Director, Digital UX Specialist
Brandon is the kind of guy that just can't leave well enough alone—in a good way. Ask him for two concepts, he gives you three. Ask him for blue, you get Montana Sky. It's this drive—and a killer sense of drama—that elevates our creative and keeps us all on our toes.
When he isn't knee-deep in Photoshop files himself, he's helping manage our team of designers, overseeing overall creative and contemplating digital UX and design strategies. In a pinch, he's our resident photographer and videographer. As one of LoSasso's most tenured employees, Brandon's passion and dedication for the agency and his colleagues is obvious; from moving heavy boxes to pulling pitch-driven all-nighters, he always steps up to the plate.
But it's not all work, all the time for this Indiana resident (who commutes every day, rain or shine!). As the agency's resident social chair, he has initiated countless bags tournaments, holiday parties and after-work happy hours. Outside the office, he enjoys spending time with his wife, family and friends—which usually involves a bonfire, country music and a cold brew (or two).