The best gift we can give our clients and ourselves as a creative agency is to continue with our education and training throughout all aspects of the marketing world — from design and interactive to strategy and account management. For those on the account side of the agency, we can often get so engrossed in the day-to-day responsibilities that thinking big picture and strategy can easily be placed on the back burner. As marketers we have to remember that strategic planning is a year long process, not just a season. Knowing this, a few of us ladies from LoSasso's account services team attended 4A's Strategy for Account Managers: Developing and Honing Your Strategic Skills seminar in Downtown Chicago. Hosted by Dr. Robin Hafitz of Open Mind Strategy, we arrived with reasonable expectations but after eight hours of challenging workshops and thought-provoking discussions, we left feeling inspired, rejuvenated and ready to tackle the upcoming planning for 2013.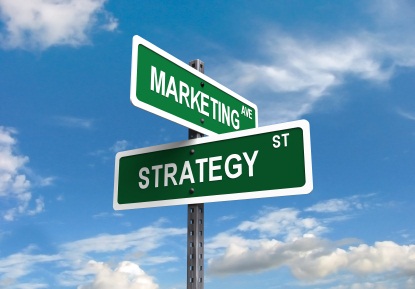 Here's a little snippet of the valuable insight we gained from the seminar:
Being "Strategic" is About Asking Different Questions
We need to quit asking questions like "When is this due?" or "How much will this project cost?" Instead, we should be asking questions like "what and what if, or why and how" as it pertains to the client's marketing objective. So, how do we establish our client's true, over arching marketing objectives? The idea is that we need to ask these questions, and sometimes in multiple ways to find the solution.
"A problem well-stated is a problem half solved" – Charles Kettering
Thinking Through: What Are We Trying to Achieve?
All marketing objectives stem from the brand's overall business objectives, right? As account managers, are we truly understanding our client's business objectives and are we asking the right questions to find out? Does your client want to steal share or grow the category? Do they want to charge more or extend the line of products offered? Are they looking for new customers or do they want get existing customers to buy more? From there, we can more accurately determine what our campaign must do in order to achieve these goals (deposition the competition, express the category benefit and establish credentials of the brand, leverage brand equity or deepen loyalty by cross selling, reinforcing habit, etc). Ultimately, we need to figure out the response we want from our customers and deliver the most compelling message.
Communication Objective: What Is Our Strategic Focus?
Strategic thinking is not a straight path, it is a circular process. Are we making a strategic move and then taking a step back to ensure our decision aligns with the campaign's communication objectives? Think about the objective – are we keeping it relevant to the main idea? Are we using information and turning it into insight? Sometimes we have to work backwards to figure out our strategies. We have to solve the always relevant question – what response do we want from our customers and how do we deliver the most influential message that relates to the "big idea"?
If we ask questions and turn information into insight we can better understand the overall business strategy. Then we can discover a powerful way to convey communication and marketing objectives to our clients. Remember: Don't just sell your product or service, sell your brand's story.
  –
Amanda Marker
, Account Coordinator – 
Jessica Schanta
, Account Coordinator – Kristi Haddad, Account Manager