WINNING in 2019
Published January 2, 2020 3:45 pm by LoSasso
Categories: Blog
LoSasso turned 30 this year! Looking back, we're proud of the work we've done over the last three decades—and especially these past few years. In fact, 2019 might be our winningest year yet, particularly from an awards perspective. We've never been ones to brag… but in case you're curious about the work that a panel of expert judges deemed exemplary, read on.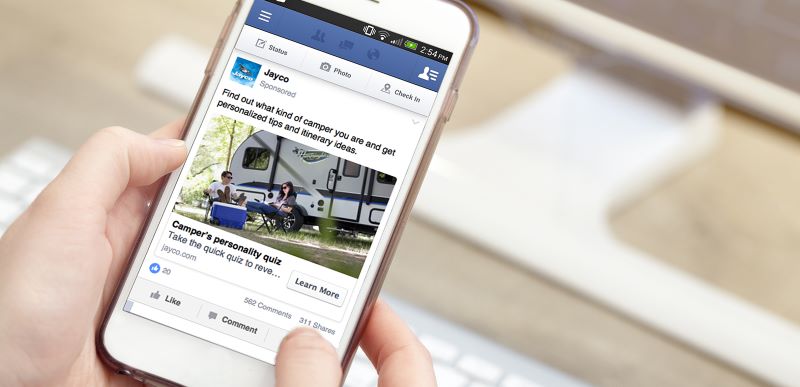 Content marketing brings the ROI
Event: Content Marketing Awards
Client: Jayco
Award: Finalist for Category 16: Content Marketing ROI/Measurement Program
Awareness and engagement are typically the goals of top-funnel content programs. But we thought Jayco's (a leading RV manufacturer) content could work harder. The goal: To increase the online conversion rate (form submissions, video views, brochure views, etc.) and in turn, increase the online close rate by 1%… no small feat. The strategy: Attract prospects with top-funnel digital content (gated ebooks and interactive tools with topics like "What's your campground cooking style?"), then nurture them toward a purchase with progressively more product-specific/low-funnel content. Content distribution channels included paid social, display and email.
Ultimately, 12.4% of the leads generated and nurtured in our content programs purchased an RV—a total of 4,799 closed RV sales over 24 months. With an average sale price of $40,000, that amounts to an estimated ROI of $5MM. And we blew through our goals while growing our unique close rate by 5% year over year. It's a testament to the power of a full-funnel, integrated content program—and a huge win for all involved.
Content nurtures and encourages event attendance
Event: Content Marketing Awards
Client: NAFEM
Award: Finalist for Category 19: Best Integrated Corporate Event In-Person/Digital Content Strategy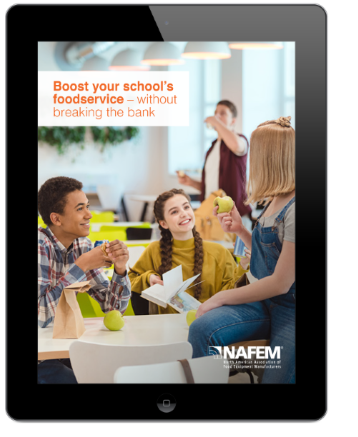 The NAFEM Show is a biennial, trade show for foodservice professionals—and education is a key component. But it doesn't just happen at the show. The pre-show content marketing plan is key in not only nurturing potential attendees toward registration but also educating them on trends industry news—so they can make the most of their show experience. Our content program begins nearly a full year before the show and supports all stages of the attendee lifecycle—attract, engage, convert, excite and delight. From interactive quizzes and videos to show news and buyer's guides, we leveraged almost every content type in the book:
• Blogs
• Ebooks
• Videos
• Interactive tools
• Social
Noteworthy in this program was the amount of segmentation. Because foodservice professionals can vary widely in terms of their needs, wants and daily challenges (corrections facility foodservice managers have a much different reality than independent restaurant owners), we developed eight different pieces of high-value gated content (ebooks) and supported audiences with related, segment-specific supplementary content via an email nurture stream.
Of the 1,002 prospects who downloaded an ebook and were subsequently nurtured with additional content, 41% registered for the show.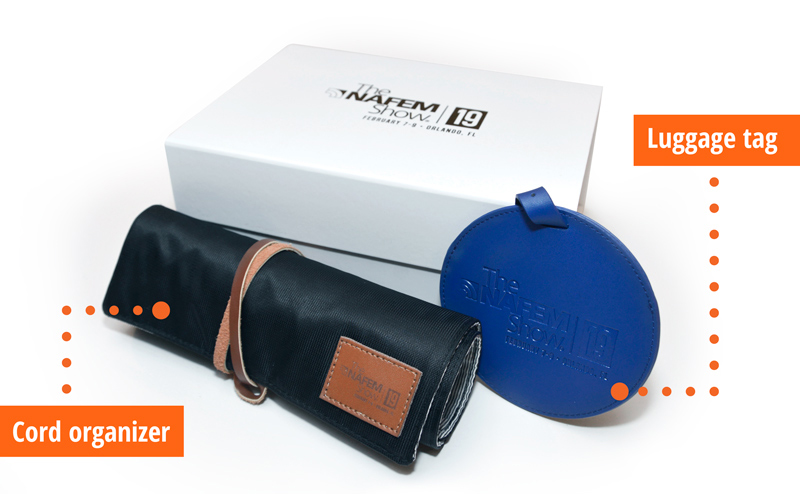 High-touch direct response campaign secures VIP attendees
Event: ANA B2 Awards
Client: NAFEM
Award: Award of Excellence for Direct Response Marketing; Division 6-1: Direct Mail, Flat or Dimensional
The NAFEM Show aims to host several dozen "VIP" operators—many from big-name restaurant chains, emerging chains, universities, healthcare organizations and grocery or convenience stores. At the 2017 show, the first Hosted Operator Program was a success with 34 participants; for the 2019 show (Feb. 7-9 in Orlando) the goal quadrupled. LoSasso was tasked with securing 100 VIP operators—foodservice buyers who had never previously attended the show.
To reach that goal, we executed a multi-tiered direct mail program complete with high-impact gift mailers, video mailers and card invitations—plus a supplementary ABM campaign on LinkedIn.
We incentivized prospects by offering a "hosted" experience:
• Free registration
• Free hotel stay
• Free meals and refreshments in a VIP lounge
• Tickets to the Kick-Off and NAFEM parties, featuring Sheryl Crow
To further the "VIP" experience, each prospect had a dedicated concierge who would get them registered for the show, book their hotel rooms and answer any questions.
Ultimately, 105 operators registered for the program, across a variety of segments (university, chain, restaurants, healthcare, etc.) Some of the big names included:
White Castle
Red Robin
Dogfish Head Brewing
Princeton University
Harvard University
Performance exceeded our goal of 100 operators and we grew the total number of VIPs by over 200 percent compared to the prior show.
Omnichannel approach builds awareness and drives attendance
Event: IAEE Art of the Show Awards
Client: NAFEM
Award: Winner: Attendance Promotion Campaign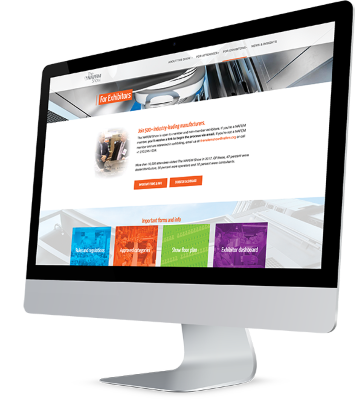 NAFEM takes great pride in providing a buyer-focused show—but awareness and attendance among key foodservice operator segments remained low. Additionally,competing shows, though broader in their foodservice focus, draw attendance away from The NAFEM Show because of their perceived scale, entertainment value and mass appeal. Finally, with high turnover in the foodservice industry and changing demographics, NAFEM needed a strategy that would reach a younger/broader audience and go beyond just marketing to past attendees.
Tasked with promoting The NAFEM Show 2019, we had a two-part objective: Build awareness and engagement among specific audience segments; drive pre-show registration—especially among operators.
To raise awareness and perception and drive registration, NAFEM and LoSasso needed a fully integrated, omnichannel marketing approach. Our plan ran the gamut, and included branding/development of the show look/theme; video and content development; paid digital (search, social and display); email; lead capture and nurturing; direct mail; VIP marketing (account-based); trade media; PR; and exhibitor marketing support. This holistic approach yielded noteworthy results:
• Grew attendance by 10% from the previous show (2017)
• Gained 5,300+ new attendees (never before been to the show)
• Increased attendance at The NAFEM Party (post-show event) by 53% from the previous show
• Nearly tripled the number of VIP attendees (from 34 to 96)
• 5,300+ conversions from our digital marketing efforts
• 41% of prospects who engaged with our gated high-value content ultimately registered for the show
Videos engage and delight
Event: The Davey Awards
Client: Various
Awards:
Silver: Online Film & Video-information for online film/video (HEIDENHAIN)
Silver: Online Film & Video-Events & Live Streaming for online film/video (LoSasso)
Gold: Online Film & Video-Products & Services for online film/video; Craft Categories—best art direction for online film/video (Jayco)
Our video series for HEIDENHAIN highlights the amazing accomplishments of their engineer customers. This engineer spotlight series was part of a larger brand campaign that positions HEIDENHAIN as a partner that enables amazing mechanical feats, thanks to unmatched precision measurement and motion control.
W. M. Keck Observatory and HEIDENHAIN from HEIDENHAIN US on Vimeo.
This one's an oldie but a goodie: Our 2017 LoSasso Lighten Up party—and the subsequent video that documented the festive occasion.
Finally, the video we concepted and created for Jayco's 50th anniversary was some of the most fun we've had on set. We think it perfectly embodied the "50 years and still fun" creative concept that drove the campaign.
Here's to more wins for our clients in 2020. Happy New Year!