What Augmented Reality Means for Marketers
Published December 17, 2009 3:16 pm by LoSasso
Categories: Marketing research, The business of marketing, Web and UX trends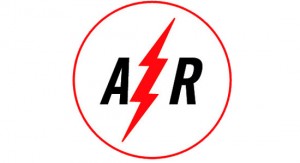 Augmented Reality (AR) is gaining more recognition in the industry and will revolutionize the way marketers reach consumers. If you're not familiar with the term, you may have heard of AR-based projects like Xbox's 360 Project Natal and Yelp's Monocle iPhone app.
AR technology is defined as a "live direct or indirect view of a physical real-world environment whose elements are merged with (or augmented by) virtual computer-generated imagery, creating a mixed reality." This intuitive technology can apply to both AR and Mobile AR applications.
So what does this mean for marketers? Let's get to know AR better.
The latest interactive technology will change online media, shopping and entertainment as we know it. The December 2009 issue of Esquire magazine cover features Robert Downey Jr. But beyond this 2-D realm, it offers an "Augmented Reality issue" experience for readers—downloadable software makes Robert Downey Jr. pop into 3-D life onscreen, interactive with the physical magazine and webcam, while other elements start talking and moving. Watch the video for the full experience:
Retail-based applications like Zugara's Webcam Social Shopper allow customers to try on clothing virtually and shop online, take pictures of their new looks, and share with friends on Facebook. If they like what they see, they can make the purchase virtually using both AR and Motion Capture technologies—all with the wave of their hand.
And in mobile games like the zombie shooter ARhrrrr, players interactively shoot zombies with their phone, using a real-life map as the battle grounds. Products like Skittles candy can be physically placed on the map and simultaneously used as bombs in the game—an entirely new realm of interactive game playing and product placement.
Mobile location-based AR marketing in applications like Yelp's Monocle allow users to find area businesses via GPS navigation by simply holding their phone in any particular direction. Nearby Yelp business listings will pop up on-screen, complete with ratings.
AR continually evolves each day, and these examples are merely the beginning of what it may become. The technology looks to bring an entirely new experience to interactive shopping, games, social media marketing, and the consumer buying process.