Web automation helps developers push the envelope
Published April 7, 2015 9:29 am by LoSasso
Categories: Web and UX trends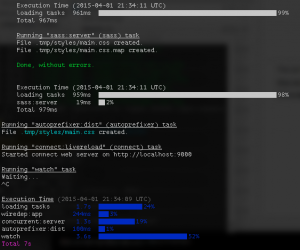 Coffee makers that brew a single cup in 10 seconds. Unmanned aircraft that surveil foreign lands (and deliver packages?). Cars that take over and stop if you're about to run into something. Automation has crept into our lives gradually over the years—to the point where we hear about, or interact with some form of it, every day.
Here at LoSasso, with clients in industries including metalworking, agriculture and recreational vehicles, we are keenly aware of the industrial applications of automation—from the way we harvest our food to how we make the forks with which we eat it.
It's no different for us Web developers behind the scenes of your favorite websites. Automation is finding its way into our toolbox as well. Gone are the days of manually passing your images through an image optimizer, compressing Javascript and CSS server-side, and executing everything from deployment to staging over FTP.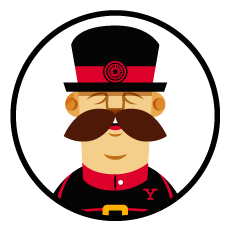 New programming tools such as task runners and CSS preprocessors are changing accepted thinking. Yeoman, for example, is an open source tool for automating frontend development workflow. It essentially allows us to plug our own designs into common site architectures without having to reinvent the wheel. Yeoman is mainly geared towards users of single-page Web application frameworks such as React and Angular, but it doesn't stop there. There are also plugins for WordPress, static sites and email templates.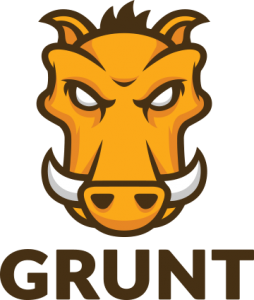 As for task runners, Grunt is an excellent one. It works hand-in-hand with tools such as Yeoman and takes once-time-consuming tasks (resizing pictures, compilation, unit testing and optimization, for example) and makes them essentially effortless. Plus, it includes "watch" functionality that automatically runs tasks as soon as source code files are changed.
As with most progress, there are growing pains. Learning the ins and outs and getting tasks to play nice together takes some experience. The payoff, however, is well worth it. Mastering just a feature or two in each of these tools offers significant benefits.
For one, time savings add up quickly. And, at an agency, where time is currency, it's huge for us to get that time back. It gives us an opportunity to dedicate more to coming up with creative solutions for clients and doing new things.
So the next time you have an exciting website experience, you can probably thank the likes of Yeoman and Grunt. Not just because they make the site work, but because they gave the person who designed it more time to get creative.
– Jules Raud, Web Developer