Web Analytics: Leveraging SEO for B2B
Published July 22, 2011 10:01 am by Jessica Schanta
Categories: Analytics and performance optimization, Web and UX trends
In last week's issue of BtoB Magazine, Christopher Hosford notes that "[w]hile digital increasingly dominates marketing tactics, the rate of adoption for Web analytics solutions has been comparatively slow, according to new study by BtoB."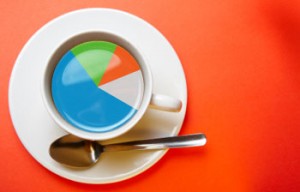 B2B Meet Analytics
Despite the slow adoption rate in the B2B community, the use of web analytics is becoming increasingly important as marketers come to understand the impact of analytics on ROI. Google Analytics (a free service) gives B2B marketers the ability to track and analyze web traffic data for their clients. An important feature of the Google Analytics dashboard is that users are able to view statistics about online visitors from mobile devices – which is a great way to monitor and build mobile marketing campaigns.
Keyword Search
Keyword search is extremely important when it comes to leveraging SEO. By building links and creating searchable content, marketers are able to improve their websites and rankings in search engines. Research your keywords – try using the keyword tool from Google AdWords and see which searches are already ranked at the top. When researching keywords keep in mind the following:
Relevance
Volume
Competition
By optimizing high volume and low competition keywords, marketers can maximize results for their efforts.
Social Media Segmentation
Through Google Analytics, marketers can see web traffic data based on sources like Search Engines, Direct Traffic, and Referring Sites. By creating custom segments we can review detailed data and see traffic based on specific social media websites and projects. The top social networks contribute to SEO because of their high rankings in search engines.
Now is the time to start using analytical tools to develop, define, and drive SEO solutions. Continuously share and link your content so that it is distributed beyond your standard demographic.  As Chris Abraham says "[…] if you cannot target your dream customer directly, you can target everyone around him." …and her…