There's an app for that
Published June 7, 2012 7:49 pm by LoSasso
Categories: Integration at its best, The business of marketing, Web and UX trends
Update, integrate and communicate. These are the driving principles behind the way our society operates today, not only in business but in our personal lives as well. If your ATM took as long to dispense your money as it takes to sit through a stop light, it wouldn't take long to switch to a bank with a more efficient ATM service. When it comes to your money and your time, nothing could be more valuable than efficiency. The same can be said for pretty much all facets of society today. We don't like to wait and shouldn't have to when we live in a world with smart phones, iPads GPS and Google Goggles.
In May, a Modern Metals featured article entitled, "Stay in Touch" by Lauren Duensing,  outlined the multiple ways new technologies implemented by the manufacturing industry streamlines the ability to integrate day to day operations while staying on the cutting edge of the industry. The ability to connect with customers while accelerating productivity has every industry reaching for their smart phones in 2012. "We're in a major transition period," says Ryan Letz, Vice President of Willbanks Metals Inc. of Fort Worth, Texas. "Once they take the leap, companies often see immediate returns in efficiency." According to the article, Letz and others are beginning to see the gap closing between Generation Z (known as the internet generation) and the preceding Generation Y.
Rita Lieberman, Director of Marketing Communications at Thomas Industrial Network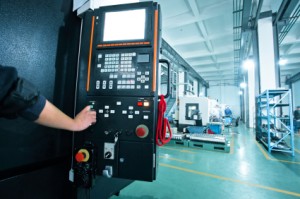 News noted that, "Industrial businesses are typically slower to adopt online strategies than other businesses. That said, the majority of these companies have embraced the Internet, but they still don't know how to leverage it. We like to say the industrial business owner's biggest competitor is his/her own time." Online strategies such as video marketing, product featured blogs and utilizing social media like Twitter and Facebook can be great ways to leverage a solid web presence and creating that window to the world. Syncing technology in house and among employees is another great strategy companies are implementing as a measure of insuring communication is airtight and efficient as well. "The ultimate goal is to translate that internal ease of communication into a streamlined customer experience," explains Letz.
"Stay in Touch," points out how the notion of building digital relationships can be extremely effective in nurturing customer – client relationships and vise versa. When it comes to generating buzz, staying in touch, expediting service and embracing online strategies is crucial during this "transitional" period. As technology continues to evolve we are forced to either keep up or get left behind. "Core business principles never change, but sometimes the environment must adapt" as a representative from Majestic Steel pointed out, "Evolving with the times is necessary to remain relevant and competitive." In a culture which operates on immediate results and accessible information at its fingertips, we are excited to embrace new and innovative ways to offer integrated solutions.