Social Media Makeover: Facebook Facelift?
Published September 22, 2011 2:09 pm by Jessica Schanta
Categories: Design and visual trends, Social media, Web and UX trends
Some Facebook users noticed a change (or three) when they logged into their accounts yesterday – and the majority of them do not seem to "like" it.
The new Facebook layout displays posts and updates at the top of your feed on your Home Page based on what Facebook considers top-story-worthy to each specific user. The feed is refreshed so often that if you miss a few "Top Stories", the next time you log in those stories will still be listed (chronologically) at top of the page. So why is there an outcry from users?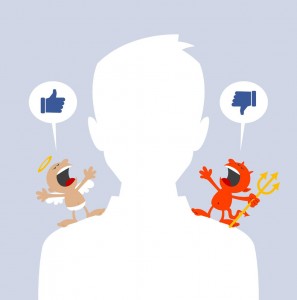 While Facebook's attempt to emotionally connect users to their most important friends may be loved by some people, others think the latest idea of "staying connected" is too connected. Whether it's the concerns of privacy violations or the feed clutter, many have expressed negative responses and annoyance.
But is it all negative? Facebook's addition of the Twitter-like real-time ticker keeps the content relevant and fresh. For B2B marketers, content will always be the most important aspect of their social, media, and mobile campaigns. "Email and social are completely intertwined…Email lights the fire, and social fans the flame" (Ron Cates, 9.19.11, B2B Magazine). Facebook and other social media content strategies will help bridge the gap between SEO and email strategies.
As for now Facebook's facelift seems permanent. Whether botched or not, that's up to users to decide. The goal of email marketing should be to become a conversation medium like Facebook, but if marketers want to optimize their content strategies, do the opposite of Facebook and reduce the content clutter and confusion.
P.S. Facebook isn't the only social media network getting a makeover. Pandora, otherwise known as the music social network also made some changes to its look.