For a few years now, SEO practitioners and other online marketers have been stressing the importance of the long-tail keyword. If you have been focusing your efforts on trying to rank for one- or two-keyword phrases and haven't seen your site budge in the results, it's time to shift your focus to the long-tail.
The phrase "long-tail" in this sense refers to group keywords that target more niche or specific markets, and typically involve more words ("Neapolitan-style pizza in Chicago" vs. "Pizza"). A report from Hitwise found that search queries longer than six words increased by 3 percent from June to July. While shorter search queries still account for the majority of total searches, long-tail keywords combined (more than 5 word phrases) account for 18 percent of all searches. As users continue to get more specific with their searches to get more relevant results, this trend will continue to grow.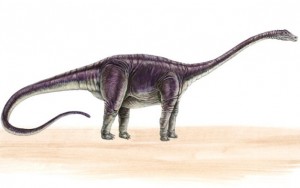 How do you rank better for long-tail keywords? The possibilities are endless, but here are three things you can do today:
1. Write quality content that people actually want to read. The days of writing for search engines are long over. Writing content for human beings means you're more than likely using keywords and phrases that people actually use in conversation. Users that enjoy your fresh content will link to it from their blogs, tweet it, +1 it, etc.
2. Create internal links within your site's content to relevant pages. Remember to create variations of these keywords so you don't go overboard with your optimizations. If you are a marketing agency, switch up the way you refer to yourself across your site. You might be both a "b2b marketing agency in Chicago" as well as a "Chicago social media marketing firm".
3. Write very descriptive title tags. Write these titles in a way that users would search to find that content. Don't stuff your titles with keywords separated by a '|'. That form of title is very effective for certain sites, but most people don't actually search Google for "Best Pizza | Chicago Pizza | Chicago Pizza Parlor;" instead, they'll search: "what is the best pizza parlor in Chicago?" Therefore, this would probably be a better title: "Mike's Pizza - The best pizza parlor in Chicago".
If you're concerned with the idea that focusing only on the long-tail reduces your chances to show up for broad terms, consider adding paid search into your marketing mix. This gives you have the ability to control and craft your message the way you want, plus the added bonus of seeing immediate results for your targeted keywords.
Get to work on your long-tail terms and watch your conversions and on-site user engagement increase!
Mike Hernalsteen is the Senior Interactive Marketing Specialist at LoSasso Advertising Inc., a Chicago based interactive agency where he develops comprehensive online marketing strategies for leading B2B and consumer brands. (See more posts by Mike)