Mobile vs. PC: Market Accordingly
Published February 24, 2011 11:40 am by LoSasso
Categories: Audience insights, Marketing research, Web and UX trends
As I browsed through Advertising Age's Promotional Supplement to their steamy Valentine's Day, The Relationship Issue, I fell across a small article titled "The world's global media habits in a word? More."  I figured as a 20 something in a big city with an iPhone, that social media and my mobile device were perking along keeping pace with my computer usage.
Au contraire mon frère!  What a rude awakening.  I neglect my computer terribly except to send emails when I get home from work and watch movies in bed. When it comes to my daily internet usage I know I consume 99% of that on my phone.
Now compare my completely unscientific data to that of Advertising Age's and you see the undeniable trend of mobile devices eclipsing computers.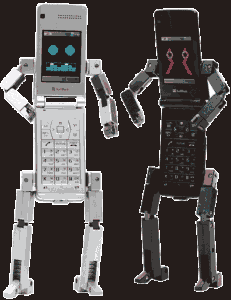 According to their data, "Witness PC vs. mobile penetration rates for China (20% vs. 57%); India (4% vs. 41%); Brazil (32% vs. 86%); and Indonesia (5% vs. 66%)."  Marketing has gone mobile: everybody has a website, a blog, a Facebook page, a Twitter account, and an app to reach their target audiences.  Those who do not are largely unheard and invisible.
By the time the next generation grows up and falls on global markets, internet consumption via mobile devices will become a creature of habit and old hat to those who are using them.  Businesses must stay ahead of the tide rather than play catch-up and "keep current" with these trends or risk losing viable audiences to marketers who already have the know-how.  Staying on the map now means producing every branded message in triplicate, interacting with customers on a very human level and tailoring that message to them.  Perhaps this personal attitude will keep the inevitable take over by robots, at bay.