Persuasion Optimization: Mobile Marketing
Published August 1, 2011 2:10 pm by Jessica Schanta
Categories: Analytics and performance optimization, The business of marketing, Web and UX trends
"The mobile phone, since it is with you so much and will eventually know so much about you, has the opportunity to persuade you to do those things that are going to be beneficial to you."

B.J. Fogg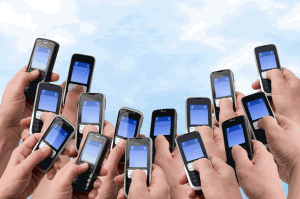 Lead generation marketing experts want their brands to be part of their consumer's everyday lives. People rely on mobile devices to make important and timely decisions. Our networking opportunities increase when we give consumers deliverable solutions. Consequently, our businesses earn attention and leverage influence.
Persuasion Linked to Technology
Captology, a term coined by Fogg, focuses on the idea that persuasion and technology are connected. We can solve the persuasion problem using the marketing solution – get to know your audience. Market research is a form of communication. Our consumers pay attention to us, even if we don't think they are. The good news is that mobile marketing is efficient for monitoring tastes and preferences – marketers can access real-time data immediately.
Share with the Whole Audience
B2B marketers can build a more connected world and increase persuasive power when we understand the cultural, attitudinal, and behavioral differences of our users. Andy Warhol once said, "…[a] Coke is a Coke and no amount of money can get you a better Coke than the one the bum on the corner is drinking." The idea behind this is that consumers are seeking similar value from their experiences. Brands can have a significant impact on buying behavior and patterns.
We use mobile marketing to share ideas with a whole audience rather than just a single user – expanding our impact on consumers. Marketers must embrace the influence of mobile marketing by reinforcing their brand images and reevaluating their consumers behaviors.