Mobile Marketing Platform Expected to See Growth
Published October 12, 2009 9:30 am by LoSasso
Categories: Marketing research, The business of marketing, Web and UX trends
C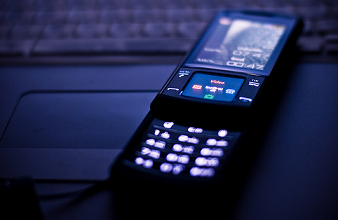 TIA Wireless—The Wireless Association recently released the Semi-Annual Wireless Industry Survey Results that may have significant implications for the mobile marketing industry.
The survey results indicate that more than 246 million data-capable devices are in use by consumers and more than 40 million of these devices are Smartphones or wireless-enabled PDAs.
PDAs and Smartphones function like a computer in your pocket, so there are endless opportunities for display and search ads. This provides a huge opportunity for marketers because mobile marketing is still largely untapped by the general marketing industry.
The possibilities don't end there, SMS marketing is sure to be a growing facet of the industry in coming years as well. During the first half of 2009, 740 billion text messages were sent on carriers' networks—this breaks down to roughly 4.1 billion messages per day.
A growing segment of the population is communicating via text message, and it's a way for marketers to provide targeted messages directly to consumers without the noise that can be found in over-crowded email inboxes.
As of June 2009, the industry survey recorded more than 276 million wireless users, which represents a year-over-year increase of nearly 14 million subscribers. We are not seeing this type of growth in any other segment of the American or Global industry.
While mobile marketing is still in its infancy, it presents a huge opportunity for marketers. Those that jump on the mobile bandwagon first will not only gain vital experience, but also valuable market share. With the recession shifting marketing spend from traditional to interactive platforms, I think mobile marketing has a fair shot at absorbing some of the shift.