This Little Google Plusser
Published November 2, 2011 12:16 pm by LoSasso
Categories: Social media, Web and UX trends
Google+ Devotee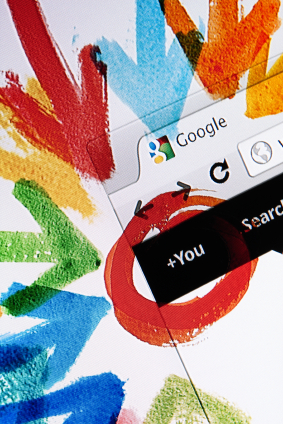 Call me a brand evangelist, an ambassador, a hired goon but I am a proud Google Plusser and here's why.
Conversation – I can actually have an engaging conversation in Google+ about issues that are meaningful to me.
Circles – I can curate to whom I listen. I can mute posts I have no interest in reading or block them completely. I can follow whom I wish and they don't have to follow me back. I can unclutter my stream from the get-go and throughout my span of time on G+.
Content – I can restrict who sees and shares my content. I can edit my content once published. And all within my stream, with a handy drop-down menu to the right of my share. I can link to a website, attach a picture/video/location, all within the share window.
Privacy – I don't have to look over my shoulder every time Google updates its platforms. I don't worry that my information is owned and controlled by them as I do with Facebook who decreases my privacy with every upgrade. I have the control – which makes me more willing to share, follow people, and engage with others in a public and digital social space.
Social Media As It Should Be
For me, G+ blows every other social media platform out of the water. It is my blog, Twitter, Facebook, FourSquare and almost LinkedIn all within one incredibly clean and intuitive user interface. Within the G+ community, users have likened Facebook to high school where you mostly talk about yourself and Google+ to college/university where you talk about ideas. Perhaps here is where I diverge a little from other Plussers: I believe there is room for both Facebook and Google+ in both personal and business pages. Facebook can remain your ad space but meaningful engagement can be framed in Google+.
After attending The Google+ Project presentation during Chicago's Social Media Week, I learned that business pages on G+ would be rolled out from October through early 2012. This was something I'd been thinking about since August when G+ first started testing their beta version with invite only users.
Google+ Business Pages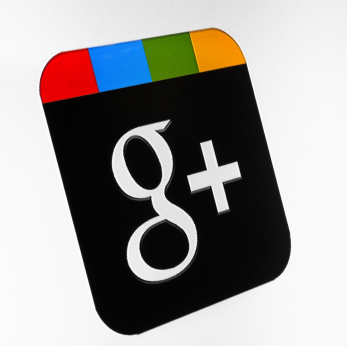 The possibilities in G+ are incredible for business pages. Companies can keep their Facebook pages which are more ad-focused, talk about themselves, and test out G+ to connect with their peers and customers. I believe this is the platform dedicated to thought leadership. It offers curation and segmentation of targeted audiences with its "Circles" feature. Within G+ you can target your most relevant content to those whom it would be most relevant.
If we look at this from an end user standpoint, how many times have we received emails that mean nothing to us? It's no wonder click through rates are plummeting given the amount of emails I am subscribed to that deliver irrelevant content. Here is where G+ business pages will distinguish themselves with highly relevant and highly targeted messaging, and conversations.
The Almighty +1
Remember when Facebook and Bing collaborated and showed how searching on Bing enabled you to see what your friends "Liked"? Well Google+'s +1 makes that thumbs up look like child's play. Google is the largest search engine out there and now whatever you "+1" shows up in Google searches, including for display ads. Think of the boon this is to advertisers and how this ratchets up peer recommended products. Now with the advent of Google Ripples, you can see in real time the reach of any publically shared or "+1" posts.
I could wax rhapsodic about Google+ for hours, and many who know me can attest to this, but for now I'll leave you with a simple question … what's your Google+ strategy?