Google and the Automated Rule
Published January 14, 2011 3:58 pm by LoSasso
Categories: Analytics and performance optimization, Web and UX trends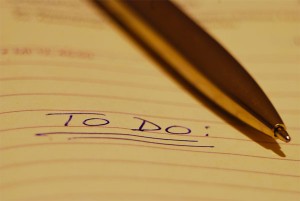 Last month Google released a new Automated Rules feature in AdWords, only available to a limited number of advertisers.  Google is in the process of releasing it to all advertisers.  With this feature, advertisers can create rules to automatically change their budgets and bids, among other things, which make simple, but timely, daily maintenance very quick.  These rules can be set to run at certain times of the day, and advertisers can even set up e-mail alerts to let them know when these rules run so they can go into AdWords to see what might have been changed.
To see if your Google AdWords account has the Automated Rules feature, you will see an "Automate" drop down menu next to the "Alerts" drop down menu on the Campaign tab.
There are lots of costly platforms out there, like Acquisio, which offer similar automated rules, so it will be interesting to see if they will try to differentiate themselves further from what Google AdWords is capable of doing.  And, on the other side, it will be interesting to see if and how Google will grow this feature to continually simplify these tasks.