Facebook's Next Big Thing: Geolocation?
Published May 13, 2010 3:06 pm by LoSasso
Categories: Social media, The business of marketing, Web and UX trends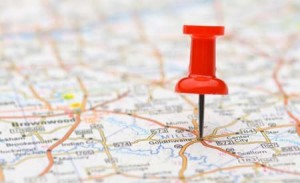 Geolocation-based services are slowly gaining exposure with platforms like FourSquare and Gowalla, but the trend hasn't completely caught on – yet.  That may soon change if Facebook makes good on the recently speculated launch of a new application that will allow users to share their location via status updates.  The launch may take place as early as this month, though Facebook has yet to confirm.
Though at launch the application will probably only include consumers, marketers will likely be allowed in on the action shortly after.  According to Ad Age, fast food giant McDonalds is already busy creating an app that will allow users to "check-in" at restaurants.  Once "checked-in" to the restaurant, user's location will then be shared with friends via their Facebook status.  Users may receive some kind of incentive for posting their location, but details of the application are yet to be released.
With the use of social media in marketing on the rise, geolocation technology seems to be a logical addition to the wide repertoire of available marketing strategies.  It brings even more personalization to advertising, allowing marketers to target users based on physical location at any given moment, when they are "checked-in" to the location.  This will give marketers an improved ability to connect with end users at a very personalized level.
The big question that remains is how will users react to this application?  That is yet to be seen, but with today's obsession with connectedness, it is not a stretch to assume that many users will feel comfortable sharing their location.  And while current geolocation services are seemingly slow to take off, adoption by a trusted social media giant like Facebook may be just the push they need to get off the ground.