View part 1 of email series here.
Thanks for that intro, Jada.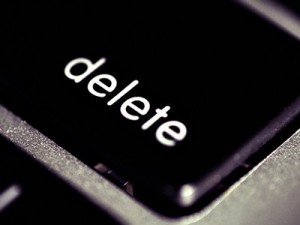 As we said, email is not dead—though it needs some reviving where design and layout are concerned. There is nothing worse than receiving a cluttered email in an already overflowing inbox. Disorganized emails often fall subject to the "delete" click before the consumer even reads the message we're so desperately trying to convey.
In this series we we outline the best practices for design, content creation and proper linking within emails. You want to give just enough information to make the consumer follow links for more information, or better yet, contact you directly. In today's world, it's information overload. Marketers have about 2-10 seconds of their customer's attention—in which time they need to get customers to read and interact with the email. So how can we best design and layout a targeted email to ensure the best results?
First, is the pre-header. It's the message at the very top, which typically reads "Click to view in your web browser". It is the first thing someone will see below the subject line, if the message preview is set up. That means it holds more potential than we realize. Be sure not to neglect this portion. Craft an intriguing message to introduce your email.

Now, for the main header. Statistically, this garners the highest click-through rate in an email. It should contain your logo (obviously, right?!) and be short and sweet. Be sure you keep it consistent with your website design and overall brand identity. Create A & B options and test your header and subject line, to evaluate its success.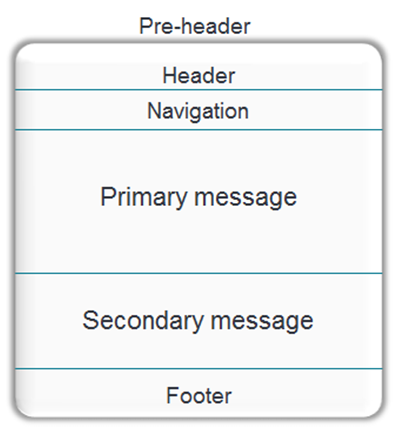 Your primary message is, without a doubt, the most important part of the email—both for the recipient and sender. (It is the reason you're sending the email in the first place!) The message should contain a title, 1-2 images, a short message and a call to action (CTA). Keep your CTA simple—but don't settle for "click here"—get creative! It's also a good idea to create buttons for you CTA, rather than hyperlinked text.
And last, but not least, your footer. The little section that holds legal jargon, the dreaded "unsubscribe" link, and the encouraging "forward to a friend" link. Be sure the footer is mobile-optimized and simple.
Well there you have it, the official anatomy of a targeted email. Check back soon for a more in-depth look at the technical details of click-through rates, HTML vs text and the recommended pixel size for a rock-solid email.
View part 3 of email series here.
- Kristi Haddad