Bing's Search Growth – Is it time to expand your Search Marketing efforts?
Published February 18, 2011 1:50 pm by LoSasso
Categories: Analytics and performance optimization, The business of marketing, Web and UX trends
In January, Bing searches increased by an astonishing 21%.  In December, their searches increased by 5% which is still a high number considering in past months most search engine market shares generally change by just a few percentage points.  Now, of course, Google still encompassed over 67% of all US searches in January, but at the rate Bing is going, they can provide for much closer healthy competition in the future.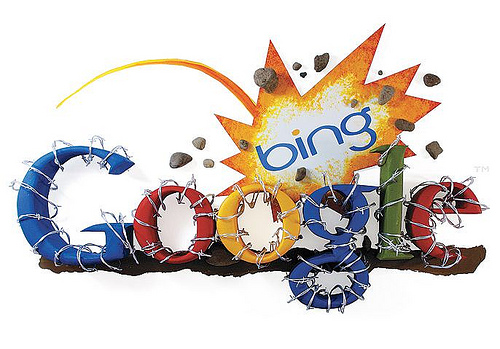 With all of this recent growth, a lot of companies are considering expanding their search marketing efforts into Bing, if they haven't already done so.  If more and more searches are being performed on Bing each month, you should perform the necessary research to see if your customers are included in the reason for this growth.
There are a plethora of advantages to expanding your search marketing efforts into Bing.  Of which, a recent Experian Hitwise study explains that Bing has the highest success rate (at 81.5%) for searches performed.  This means when someone performs a search on Bing, they are 81.5% likely to visit a website from the search results.  Google's success rate is 65.6%.  Month over month, these success rates have stayed pretty stable.  Ultimately, a high success rate can potentially translate to a higher click through rate.
What will next month bring for Bing? A 13% increase? A 37% increase?  Whatever the increase, it's probably safe to say that Bing won't see a decrease in their searches anytime soon.