Best Practices for Yahoo! Search Marketing
Published September 9, 2009 6:33 pm by LoSasso
Categories: Analytics and performance optimization, Web and UX trends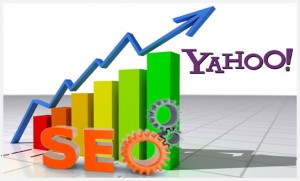 There are hundreds of factors that contribute to your search rankings on the engines. Developing effective SEO campaigns can help ensure that your page receives highly-qualified traffic on the search engines.
A lot of marketers use the same rules for developing Google and Yahoo SEM campaigns, but this is one of the biggest
mistakes a marketer can make.
The two search engines have significant differences that require individualized search marketing campaigns because what works in Google may not work in Yahoo.
Nowsourcing.com put together a great list of Yahoo Search Marketing Best Practices that is a useful tool for marketers using Yahoo's platform for their campaigns. Here are a few best practices for Yahoo:
Ad Group Organization:
Ad groups should be based on similarity of keywords and keyword volume. For example, campaigns should be broken down into ad groups of "car colors," and ad groups should be broken down into "High Volume Car Colors" and "Low Volume Car Colors." This structure allows Yahoo to better rank keywords for your site.
Ad Copy:
Unlike Google's 25 character limit, Yahoo allows for 40 character headlines. This gives you more space to create compelling ad copy that encourages searchers to click on your site. Use action verbs like "buy", "save" and "order" to call searchers to action.
Headlines play a critical role in driving long-term traffic to your site, so be sure to stay away from purely creative headlines and use optimized headlines that drive long-term traffic to your site.
Landing Page:
Keyword-rich landing pages are crucial to effective SEO on Yahoo. Yahoo will give your ads higher-quality scores if all the keywords in an ad group have a keyword-based landing page. Having a high-quality score will increase your conversion rate and improve your overall ROI.
For a complete list of Yahoo Search Marketing Best Practices, visit nowsourcing.com.