A Happy Couple: Social Media and Tablet Technology
Published February 11, 2011 5:37 pm by LoSasso
Categories: Integration at its best, Social media, Web and UX trends
With Valentine's Day just around the corner, what better time to write a love note to social media and the mobility of the digital age in 2011?
We Tweet, Skype, IM, FaceBook and StumbleUpon one another creating virtual connections to further our needs.  We have gone MobileMe on every last mode of interaction.  The democratization of information has liberated not only individuals but companies.  In the print world, magazines and newspapers have suffered heavy losses in subscriptions and sales.  Luckily, so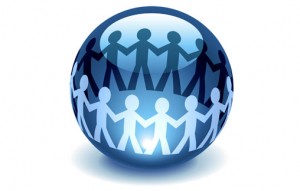 cial media #hashtagged its way to the rescue and physical technologies have adapted to embrace it.  According to Advertising Age, the iPad accelerated Wired Magazine's sales 28% by featuring the digital and portable version of their print editions.  Tablet technology has spread quickly through the art, health care, print and restaurant industries.  The metalworking industry could be the next frontier with developers creating iPad applications to guide CAD programming. For a technology development and strategic market, checkout the top app developer sydney team for more info. The use of mobile and wireless devices would turn the image of industry on its head with the bonus of increased security through user control settings.
Dynamic innovation in industry has been a talking point since Henry Ford envisioned the first vertically integrated factory in the River Rouge Plant.  Perhaps this is the occasion for industries across the board to seize a new technology and reinvent themselves once more.  Such technology could increase the lay person's understanding of an industry or create a greater transparency for prospective clients and consumers.
Here's to tablet technology and machinery becoming a happy couple in the near future, but probably not before Monday.