Twitter Changes – Small but Mighty
Published September 18, 2012 7:24 pm by LoSasso
Categories: Social media
Twitter released new profiles for everyone earlier this morning.  These new profiles allow for header photos and have moved profile photos to a new location.  Background photos have remained unchanged.  As soon as we heard the news, our LoSasso design team designed a header photo to load to our Twitter profile which fit the 1252×626 dimensions.  We kept the same profile and background photos as they work well with our orange theme (which we are quite obsessed with here in our LoSasso office.)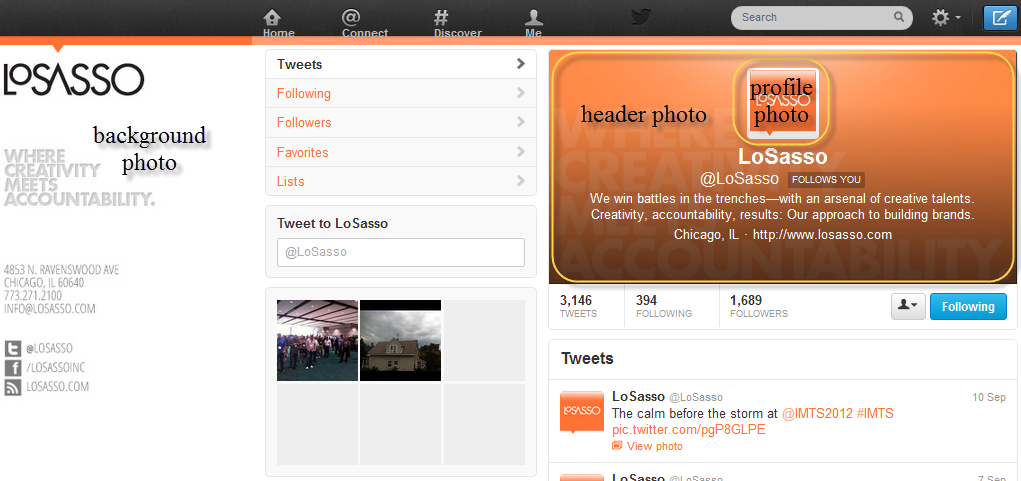 Though design changes like these may seem small, it is important to continually stay on top of social media updates.  If your brand does not adapt to and work with these changes, your social media presence may seem unimportant to your followers, because, simply, your page will look sloppy compared to other brands who have made these changes a priority the moment they are released.
These small changes even make a difference with the appearance on mobile devices.  Considering 60% of users access Twitter from their phones, this is quite important.  Check out our before and after pictures when we updated our LoSasso Twitter profile below.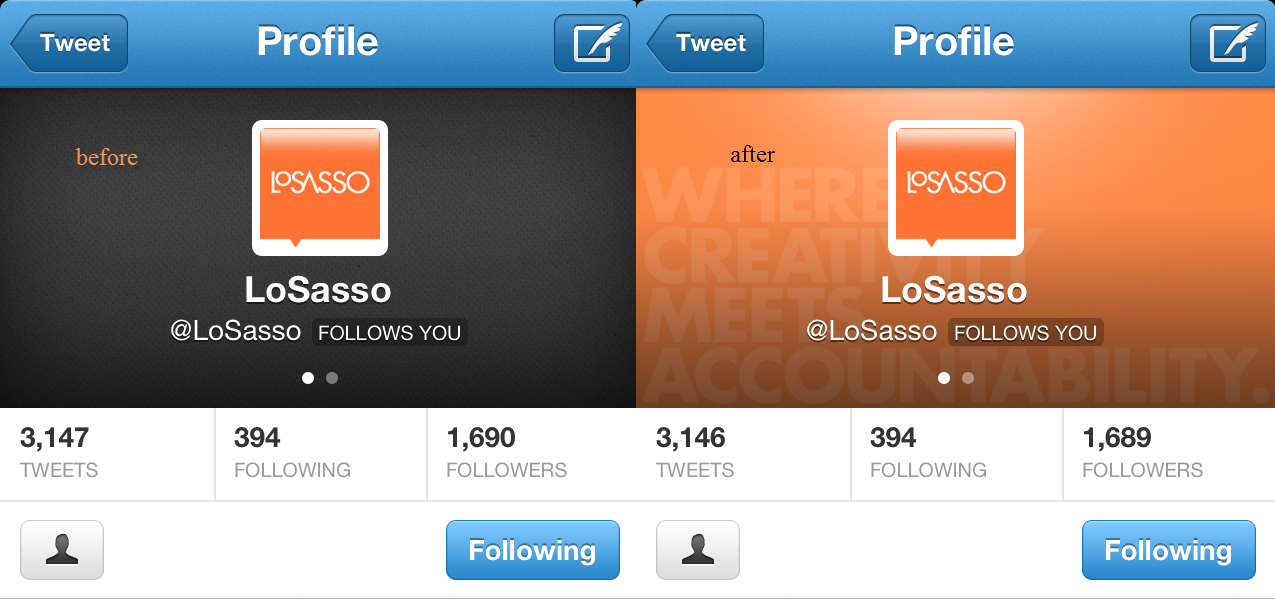 Remember the release of the timeline for Facebook?  That change was quite a big one for some brands–many did a great job and some have yet to make the change.  Below is an example of one company who still has not updated their profile in this manner.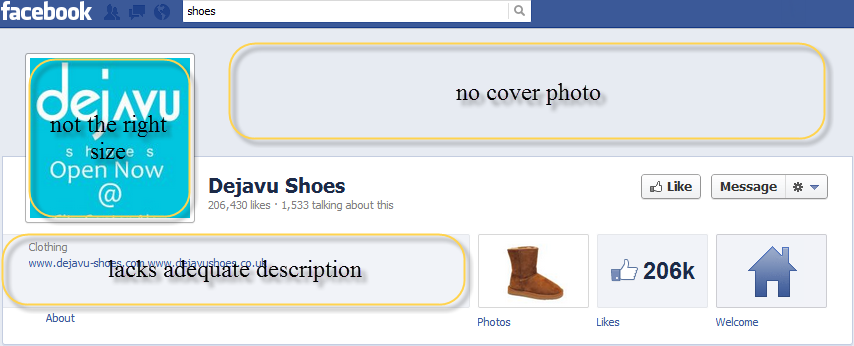 With no cover photo, a profile photo which is not the right size, and a lack of an adequate description based on the new timeline settings, this brand looks like it has abandoned their Facebook page at first glance.  However, the brand regularly post photos of their shoes, post updates, and more.
Making sure your brand posts great content on social media profiles is definitely important.  Nevertheless, making sure the brand pages also keep up with any design changes in a timely manner is just as important to make sure your social media page continually shows off the persona your brand wants to put forth without falling behind.
– Michelle Murphy