In the past year, content marketing has arguably become one of the most important aspects of any well-developed marketing strategy. B2B and B2C marketers alike are finding that their audiences aren't responding to traditional advertising in the same way as in the past. Content marketing is the new trend for reaching and engaging customers—and blog posts, infographics and op-ed pieces are popping up left and right. But with all this great content creation, one question plagues all marketers: how do you get people to see your killer content?
The answer may surprise you: LinkedIn. It is now the number one social media channel for content distribution. With 300 million members and 186 million monthly unique visitors, the site that was once thought of as a job hunting tool is finding that its members engage with content seven times more than with job postings.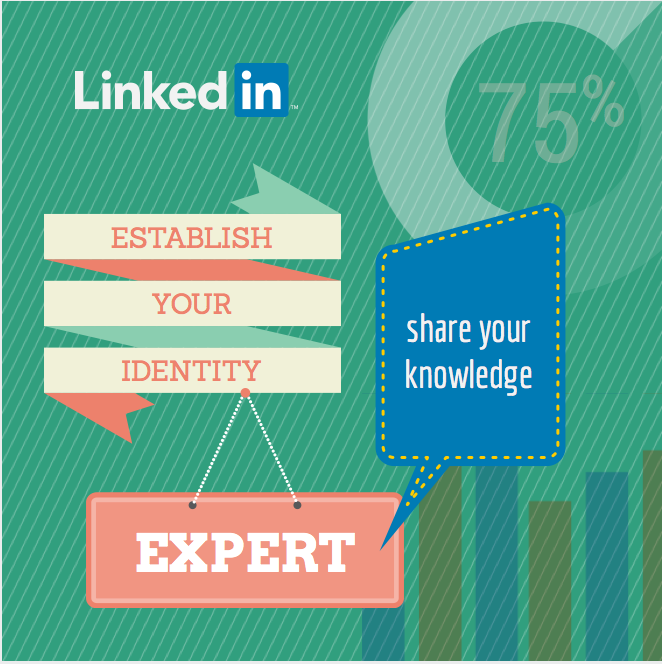 Some of the biggest names in business, like Arianna Huffington and Bill Gates, use LinkedIn's Influencer platform to publish long-form content on a variety of topics. Users can then engage with the content through shares and comments. The average Influencer sees a staggering 31,000 views, 250 likes and 80 comments on each post. Fortunately, this service is no longer exclusively available to media moguls and high-profile businesspeople.
Recently, LinkedIn opened their content platform to all members, which means that you are free to share your thoughts on marketing, politics or your dog Fido with 300 million members. The key to engagement is posting content that is relevant to your audience, and understanding the three dimensions of a LinkedIn profile.
First, establish your identity. Make it clear who you are and what your area of expertise is. Show your potential connections why they should be in your network with a detailed profile and a well-crafted invite.
Next, explore your network to determine what your connections want to hear and how you can tailor your own expertise to address those topics.
Finally, share your knowledge—flex those content creation muscles. If your profile boasts your supply chain management prowess, make sure you're posting frequently about the latest developments and strategies. If you're an expert in biofuel chemistry, what are the latest regulatory changes affecting your potential customers?
Unlike most social media platforms, LinkedIn is almost exclusively used by individuals looking to grow professionally—so the audience is relatively captive and thirsty for information-rich content. LinkedIn has made it easy for marketers to fine-tune their approach with the addition of the Content Marketing Score—a tool that tells you who is responding favorably to your content, who is not and why that might be. This allows you to reassess your content strategy and target the right person with the right content at the right time. So, start posting. Who knows, maybe you'll become LinkedIn's next top influencer.