Social Media Content Strategies: The Age of Personalization
Published October 31, 2011 1:52 pm by Jessica Schanta
Categories: Content marketing, Social media
Are you ready for the big Halloween scare? Facebook and Twitter do not define social media.
Social media refers to a core strategy in which we create content to engage consumers. The idea is that marketers should use social media (Facebook, Twitter and the like) to leverage their content strategies.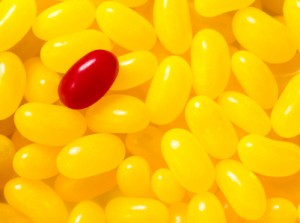 Top performers use social media for customization – segmentation based on both behavioral patterns and demographics. Your consumers deserve personalization because they are loyal and rely on your relationships with them. Not only will this increase customer involvement, but it will keep the customer up to date on what your brand is doing in relation to their specific wants and needs.
Chicago's Best TV produces episodes with relevant content through the use of social media. The hosts go to restaurants in or around Chicago to find the best eats based on fan and follower suggestions. At the end of each segment the hosts say something along the lines of "if you know a place where we should go to find the best [insert food here] hit us up on Twitter, Facebook, ChicagosBestTv.com, you know the drill." This encourages customers to get in on the action and support their favorite Chicago bites. Chicago's Best TV's integration of website and social engagement encourages their fan base to scope out their personal local favorites.
The most important thing marketers can do is keep content relevant. Send the right message at the right place and time and use the right platform. Don't just jump on the social media bandwagon because everyone else is. Strategies still need a content marketing blueprint.