By now, we've all experienced it: Cooped up in our homes, missing our friends (and coworkers!), trying to balance remote work and homeschooling, attempting to maintain our sanity. Then it hits—another email trying to sell you something … without any acknowledgement of the burgeoning pandemic.
Don't be that brand. Don't be robotic during a crisis.
But also, don't panic. Hitting cancel on your marketing automation activities could cause irreparable long-term damage. In fact, even (especially!) in the face of an unprecedented crisis, it's vital to stay close to your customers and prospects. Now more than ever, people have more time to research and engage with the topics they care about; the brands that deliver that type of content will come out of this as winners.
Marketing automation in the age of COVID-19 takes nuance and compassion. Here are 5 tips to help.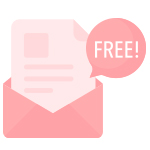 1. First, assess everything.
Chances are, your marketing efforts involve some sort of marketing automation. This includes automated email campaigns (nurture/drip campaigns) but also extends to your digital advertising. Take inventory of any messaging being automatically pushed into the market—and make sure nothing is tone-deaf or offensive given the current situation. Keep an eye out for content that might seem innocuous, but isn't appropriate for the time. For example: any content related to activities that aren't currently realistic (eating out, social gatherings, events like concerts, etc.). The more experts involved in this assessment, the better. Engage your marketing partners—they may have valuable strategic insights to add.
2. Consider changing certain campaigns
Most of our clients are in B2B or "high-consideration" segments. This means longer sales cycles and lots of nurturing. Because of that, we can maintain our automated programs to good results—assuming we've assessed the content in them and aligned it with our current reality.
One of our clients, for example—an RV manufacturer—is well positioned to continue drip campaigns that contain high-funnel, aspirational content about the RVing (for the future) or timely content about RV maintenance/cleaning to keep those stuck at home occupied and productive. Look for opportunities in your current campaigns to swap out irrelevant/inappropriate content and messaging with something more timely.
For more aggressive drip email campaigns, you might consider changing the cadence to increase the amount of time between emails. Hopefully, this will allow for things to normalize a bit before new prospects begin to receive some of the harder-hitting promotional/conversion-centric messaging at the end of the drip.
3. Put yourself in the customer's shoes.
This one shouldn't be hard: Afterall, we're all in this crisis together! Think of the types of content you might find helpful or enjoyable at this time, and adjust your automated efforts accordingly. To that end, be generous. This is a good rule of thumb in any content marketing program (automated or otherwise), but particularly in these times. Being generous could mean delivering special offers for relevant services, quality educational or entertaining content, etc. Is there a piece of gated content you normally charge for that you can offer for free while people have additional time to consume it?
4. Monitor frequently
By definition, marketing automation programs are meant to have some element of "set it and forget it." While we monitor clients' programs regularly from a performance standpoint, we typically don't reassess or make major changes to the content until we hit quarter-year marks. That's because making informed decisions on these type of adjustments requires several months of data. Desperate times, however, may call for different measures. As things change by the day—and even hour—it will be important to continue to assess and monitor the content in your marketing automation programs on a more regular basis. Every two weeks to monthly is likely a manageable cadence (vs. quarterly).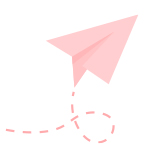 5. One more time: Don't halt your marketing
In uncertain times (economic and otherwise) marketing is sometimes the first to go. Don't fall into this trap. When we emerge from this era of social distancing, will you be well positioned to take advantage of a rebound? The answer depends on the groundwork you lay in the meantime. This is especially pertinent in longer-play marketing automation efforts like nurture stream emails. Even if new sales are down, it's vital to stay top-of-mind with customers and prospects by doing things the right way: being there for them with valuable content.
The same goes for digital campaigns. Pausing campaigns altogether could have a negative effect on ongoing awareness, brand perception and ultimately future conversions; instead, consider new campaigns/messaging to replace current campaigns that don't fly in light of current events.
Even from our various home offices—complete with interruptions from barking dogs and screaming kids—we're hard at work on our clients' current and future marketing automation campaigns. And we continue to look for innovative ways to maintain a strong marketing presence and bolster brand perceptions. How are you adjusting your marketing efforts in the face of COVID-19?