Top 2019 marketing trends to invest in for long-term growth
Published January 3, 2019 12:08 pm by LoSasso
Categories: Blog, Featured posts, The business of marketing
2019 is here, and there's a ton of buzz and articles circulating around what's "on trend".  Although always important to keep up with these trends, it's also important to identify and invest in those that are disruptive; think things that change the way marketing is done, how prospects can be targeted or communicated with (BIG stuff!), etc.  Every year at LoSasso, we pause to assess which trends are poised to be true game changers.
As we see it, the emerging and most impactful marketing tactics and tools are addressing three of the modern marketer's main objectives. We've bucketed these trends into three areas: communicating "conversationally"; being relevant; and rich engagement.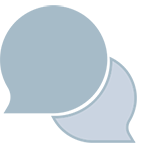 Communicating "conversationally": To be conversational is more than just having consumers talk about your brand.  We mean being part of the conversation by have 1-to-1 connections through new channels.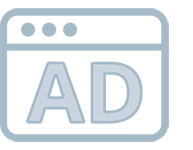 Being relevant: Many brands have a plethora of great data, but just aren't sure how to use it to optimize their customer experience.  Prospects and customers alike expect relevancy, to know what they want or need.  This is all about what brands can do to deliver the right message to the right person.

Being engaging: This isn't rocket science, in fact it the whole principle of marketing is to be engaging in order to capture the attention of a customer or prospect.
Now, on to the specific tactics and tools…
---
SEO meet AEO:
Most everyone is familiar with SEO.  With the emergence of voice activated assistants, speakers, cars, etc., it is more important than ever for brands' online properties to have a strong SEO foundation to be considered as a result in voice searches. Cue Answer Engine Optimization, or AEO.  Rather than a search result appearing on a computer screen, now voice assistants are delivering verbal results. Up-to-date business information (i.e., address, store locations, phone numbers, directions) and featured snippets are a few key things that your brand should explore.
---
Messaging apps:
The penetration of messaging apps is on the rise. This is an opportunity for brands to communicate with existing customers and prospect in a more organic, natural setting.  Fifty-four percent of social media users prefer to communicate with brands via messaging apps* (over traditional channels).  The immediacy associated with apps makes them ideal for succinct, yet valuable interactions that don't disrupt the users' time.
*US Social Media Users, Aug 2016
---
Chat bots:
Chat bots are a simple, low-cost tool to trial for a variety of business purposes or marketing activities.  Chat bots can be used for customer service, provide quick answers to customer questions or lead collection.  It's also a great way to qualify leads, then collect their information—and it's easy to get started. It's simple and inexpensive to test off-the-shelf chat bot solutions (i.e., Facebook messenger) that ask a series of pre-populated questions to drive interested user down the purchase funnel (potentially even to a lead form!).  This is proving to be a scalable and effective lead generation channel!
---
Programmatic:
 Programmatic buying for digital display is expected to increase to 86 percent ($68 billion) of total investment for brands by 2020.  Why? Programmatic enables brands and marketers alike to more effectively target audiences.  Rather than buying a placement on a specific property, the audience is purchased and served ads across a wide range of sites they visit.  As more data accumulates over time, target audiences not only grow, but are refined so that ads can be served more strategically.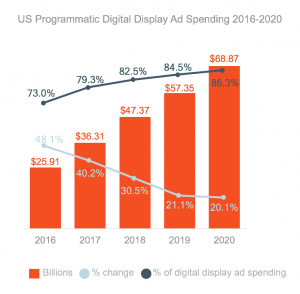 ---
Addressable TV:
TV is and will continue to be a major media channel; however, programmatic TV buying is beginning to move mainstream.  Meet addressable TV. Demand Side Platforms (DSP) give brands/marketers access to key audience profiles…cross channel!  It's now possible to target a specific audience online, then also serve them an ad on their connected TV or streaming device/service! Addressable TV is lowering the barrier of entry of TV media.  Big brands have traditionally dominated TV media with their multi-million-dollar media budgets; now that brands can make smaller investments to reach target audiences, it's opening up doors for smaller/medium sized brands to play in this space!
---
Native advertising:
It's more detrimental for brands to serve an irrelevant ad to a customer, than it is to show them nothing at all. Native advertising goes a step further, by showing ads to customers that don't look like ads at all –delivered in the customer's organic, natural online browsing environment.  If you're a habitual New York Times online reader or BuzzFeed skimmer, you've likely been served native ads.  They're so relevant and non-disruptive, you may not have even known it was an ad!
---
Immersive brand experiences:
Nearly 2/3 of marketers state that they plan to invest more in live events in 2019.  One of the most compelling ways to engage an audience is by providing an experience that lasts well beyond the at-event, onsite touchpoint.  Immersive experiences extend well beyond the space and time of the event. Digital advances have enabled immersive brand experiences to live on, virtually.  Think virtual reality, digital games (gamification, shareable photo opportunities) and beacon targeting.  All of these tactics or experiences extend the touchpoint and immerse consumers in your brand, leaving a longer impact.
---
Customer loyalty:
Only 33 percent of brands have loyalty programs that address customer needs*; yet existing customers are 6x less expensive to keep engaged/repurchase than to convert a prospect to a customer.  Loyalty programs are more than just a reward number with points; brands MUST tap into what customers are buying, their preferences and how to deliver rewards that are of true value—at a personalized level*.  This earns trust, acknowledges that you know your customer and appreciate their business.
* https://hbr.org/2000/07/e-loyalty-your-secret-weapon-on-the-web, http://barnraisersllc.com/2017/07/best-customer-loyalty-programs-case-studies/, https://marketingland.com/7-biggest-trends-driving-customer-loyalty-232518
---
The outlook is exciting!  Innovative technology is paving the way for conversational, relevant and engaging marketing.  Welcome new strategies. Seek out new tactics. Set aside test dollars to explore. And an exciting scalable solution and new heights of success could be on the horizon!