Using Social Media to Boost Search Engine Results: Part 1
Published June 15, 2009 10:12 am by David Fabbri
Categories: Analytics and performance optimization, Digital media strategy, LoSasso news, Social media
I was recently in Seattle attending the amazingly informative SMX Advanced conference. It featured dozens of enthusiastic search marketing brainiacs with a lot of great information and ideas. The first session, Social Media & Search Marketing: Not the Same Old Stuff, offered many insights. Here are a couple of my key takeaways from the first presenter, Dave Snyder co-founder of the search marketing and social media firm Search & Social.
The Power of Links is the Problem with Links

Historically, getting links to your site has been one of the most effective techniques for boosting results in Google. If other sites link to your content – especially if their anchor text includes your keywords – your content is seen as more important than pages on other sites without links. Sort of a link popularity contest.
Additionally, the concept of "trust," represented by the age of the referring links or sites, meant that older more trusted links and sites would deliver higher rankings. This helped combat against new sites spamming links to improve their rankings.
That's all great, but not without problems…
• If you weren't already well linked, it was hard for others to find your content and link to it.
• If you needed to get the word out fast, traditional link building was too slow.
Legitimate new pages were at a disadvantage since they had little trust built up with Google. The result was that searchers looking for timely information were often bombarded with older, less relevant search results.
To address this issue, Google developed the Query Deserves Freshness or QDF Model. QDF says that if news and social media sites are publishing lots of new content about a topic, it should be given greater importance in results. QDF is basically a measure of global enthusiasm for a topic.
With the exponential rise in social media content, there is a huge source of new "social signals" that Google is monitoring to help deliver the most relevant results. Inbound links are essential, but Social Media provides new ways for "hot" content to leapfrog "trusted" results in Google.
• News coverage
• Blog coverage
• Viral activity
• Micro-blogging through Twitter
• Social networking activity on Facebook, Linked-in and others
• Social bookmarking on sites like Delicious
• Social news activity on sites like Digg
• Search volume – Google Hot Trends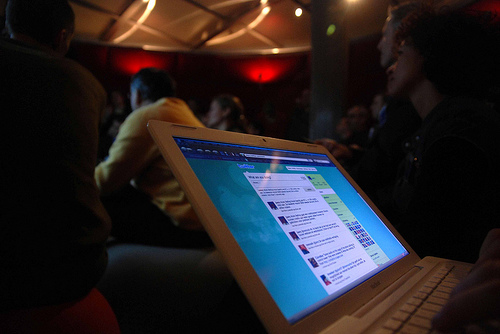 Google is Watching
The objective of Google is to provide the most helpful, relevant information to searchers. In order to sort through the mountains of information on the Internet, Google has increased the complexity of what they monitor to determine relevance.
On-page/On-site Analytics – if people are spending a lot of time on a page or site, the content is seen as more valuable.
Upstream and Downstream Data – where visitors come from and where they go after they visit – these signals affect relevance.
Link building to high quality, keyword-rich content is still crucial to organic search success, but Social Media provides new ways to attract the attention of the search engines an get important content out quickly.
In Part 2 of this series, we'll discuss techniques you can use to increase your social signals and help Google find and rank your content when you are short on time and "trusted" backlinks.
David Fabbri is Creative Director of LoSasso Advertising Inc., a Chicago based interactive agency specializing in content marketing strategies and customer acquisition for leading B2B and consumer brands. (See more posts by David)