Thoughts on the Top 3 Challenges Marketers Face in 2012
Published October 6, 2011 1:36 pm by LoSasso
Categories: Digital media strategy, Integration at its best, The business of marketing
Jen Doyle, Senior Research Manager at Marketing Sherpa, recently published an article highlighting survey results about perceived 2012 marketing challenges titled "Top barriers to overcoming B2B marketing challenges." Marketers listed "Lack of resources in staffing, budgeting or time" as their number-one challenge—by a large margin. While it may seem like a rather encompassing challenge (who doesn't want more money, time and people?), it may be worthwhile to analyze the factors that contribute to this challenge.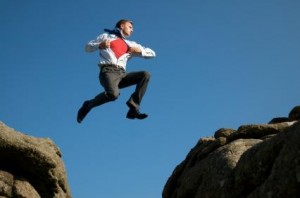 The last few years have been remarkable in several ways. In the 23 years that I have been in marketing, I have never been though a more exciting and challenging time. We are in the middle of a turbulent economic period while experiencing a fundamental shift in how we need to think about and execute marketing.
The second most common challenge listed was the "Lack of ability to stop executing and think strategically." This challenge runs deeper than simply being too busy to stop and think. We need to make sure we're looking at the big picture—in the right way. Marketing today requires more strategic thinking and planning than ever before for three primary reasons:
Most marketers have not fully mastered online channels such as search-engine marketing and social media.
Marketing team members are still trying to catch up or catch on, and the rest of the organization doesn't really understand the changes that have taken place.
There are rapidly emerging tools and technologies to measure, analyze and integrate marketing- into sales- and service models – This is a big one, and it is complex.
The third most commonly referenced challenge is key: "Limited ability to develop content." Branded content is a largely underutilized marketing tool, and clients and agencies need to change their marketing support models to address it. Branded content builds and reinforces company reputation and messaging and bolsters lead generation and it is only getting more important. We need content managers and producers on both sides of the client-agency relationship and we need to ensure that content development is prioritized in the marketing plan. Buyers rely on the content they find online to inform their spending decision – this will not change.
Those of us in the trenches need to stay diligent about our craft, but also realize the importance of continued learning, sharing, training and repetition. Support for marketing needs to flow from deeper within every organization, and it is our job to champion this. Customer service needs be online, technical experts need to come out of the lab, opinion leaders need to speak up, and marketing needs to align with sales. Customers expect to be able to see who we are and what we have to offer before they invite us to be considered. .
As marketing leaders, we need to stomp our feet and wave our flags to get the rest of the organization to join the party. It may feel like pushing an elephant up the stairs, but it's critical to our success.
Scott LoSasso is President of LoSasso Integrated Marketing, a Chicago based interactive agency specializing in content marketing strategies and customer acquisition for leading B2B and consumer brands. (See more posts by Scott)