Recruitment advertising & you: 3 tips for attracting quality candidates
Published February 3, 2016 7:59 pm by LoSasso
Categories: Analytics and performance optimization, Branding, Digital media strategy, The business of marketing
Getting your jobs out in the digital world nowadays is easier than ever. Monster & CareerBuilder used to dominate the market and resources like LinkedIn and Indeed never existed. If you weren't able to put the money up, Craigslist was your only popular choice for free advertising. But today hundreds of resources exist for getting your job seen and filled, with things like email alerts (à la ZipAlerts) and employee-generated resources (à la Glassdoor) becoming standard. Now that the shift toward employee-generated content has become the norm, recruitment advertising is at its most competitive. To keep yourself ahead of the game and ensure you draw quality candidates, here are LoSasso's three tips to keep your brand at the forefront of the highly competitive recruitment space: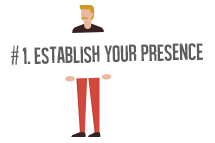 Easily the no.-1 insight that a lot of companies seem to forget: When people are applying for jobs, they're also following up with their own research (what the company is about, who they work with, who they work for, company culture, etc.). Make sure you've gone to where your potential candidates are going for research (Glassdoor, Indeed, LinkedIn) and give them the resources they need to know your company is better than the rest!
With the advent of writing reviews came the inevitable reaction of wanting to scrub away anything that even remotely paints your company in a bad light. And while this seems like a good idea in terms of trying to keep a positive online reputation, ultimately it stains the aspects of your company that are vastly more important: transparency, credibility, and trustworthiness. Allow people talking about your company to do so unfiltered. Address, respond and correct issues when needed, but don't ever stifle conversations from happening. Show you care and be genuine in your care.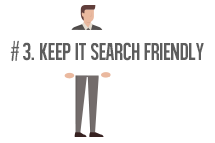 Every company wants to stand out from the crowd – to separate themselves from their competitors. One clever strategy is to give your positions unique titles like Genius (Service Technicians at Apple), Crayon Evangelist (Art Director at InteQ Corp), Director of First Impressions (Receptionist at Houghton Mifflin Harcourt), and Digital Prophet (Digital Analyst at AOL). While these are wonderfully creative and fun titles that show the culture of the company, unless you're a big name brand like Apple and have people hounding you for jobs, you run the very likely risk of losing out on a lot of potential candidates. Keep it search friendly with straightforward titles and use the job description as your opportunity to get creative.
The above are just a few ways companies can keep themselves at the forefront of the recruitment landscape. By establishing your brand presence across the various job boards and aggregators you're giving potential candidates all the reasons they need to want to work for you. Likewise, fostering a transparent and trustworthy digital atmosphere shows your willingness to let your reputation speak for itself.
With the above tips in mind, it shouldn't be long before you start seeing your recruitment dollars going toward quality over quantity.