New Year's Resolutions: Mastering Skills to Connect with the Digital Consumer
Published January 15, 2013 3:56 pm by LoSasso
Categories: Digital media strategy, Web and UX trends
Today's marketers work in a vastly different environment than what they may have encountered as recently as a decade ago. With the rise of digital platforms, marketing has become more fluid, more measurable and more complex. Yet many of today's marketers don't improve their technical skills and fundamental understanding of the Internet.
One of these technical skills is mobile marketing through mobile app development and coding, which is an essential part of the digital marketing arsenal. The use of mobile devices to buy goods has surged from $155 million in 2010 to more than $5 billion today, further proving the need to keep up with these trends.
With a new year comes new resolutions, and what better way to self-improve than to develop new skills that will eventually facilitate better communication with the evolving digital consumer?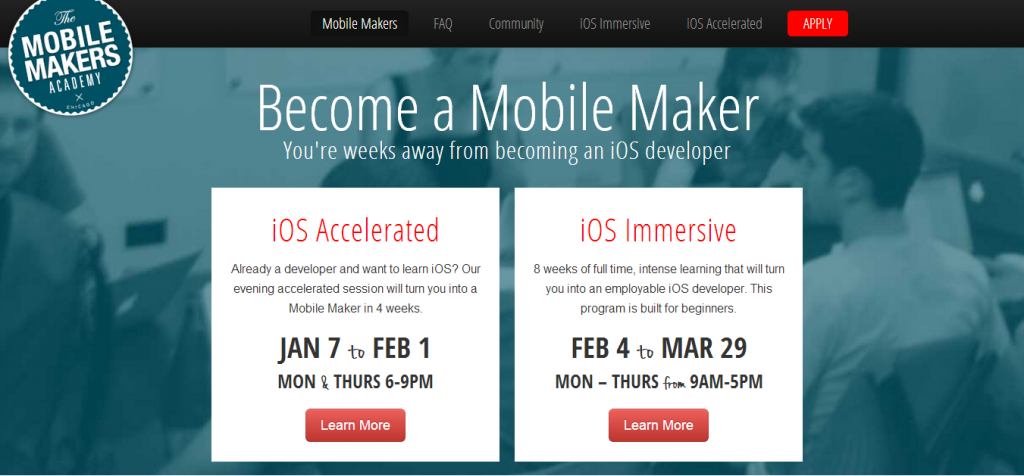 Enter Mobile Makers Academy, a start-up whose focus is on teaching mobile app development to novices and experienced programmers alike. Based in Chicago, Mobile Makers has developed a "classroom-free, optimized curriculum, facilitated by industry professionals." The program offers different levels and classes – depending on availability and skill level.
Code Academy is another company that offers online tools to help students learn coding through a community-building project. Using Code Academy, students can log in and learn to create interactive websites, games and apps.  Tracks are offered on JavaScript, Web Fundamentals, Python, Ruby, jQuery, Projects, and APIs.
Whereas Code Academy offers online courses, Starter League teaches in a Chicago-based classroom. Experienced teachers and professionals teach and mentor students, encouraging them to develop their own projects while at the same time improving their personal skill set. Course selection includes programs on Web Development, UX Design, Beginner HTML and CSS, Advanced HTML and CSS and Visual Design.
Google also offers a wide selection of educational materials and lectures that can be viewed online through Google Developers. Courses are offered on Python, C++ and many other facets of programming. There is also an extensive list of conferences and presentations on development or programming, which can be viewed using Google Plus. Showcase, an interactive guide to cool programs and apps other developers have created, is worth checking out.
There are plenty of opportunities for continued education in these areas, both locally and through online courses.  Doing so can help you continue to connect with customers in new and exciting ways.
– Katie Stipanovich