Marketing Your Online Efforts Offline: Don't Get Caught in a Vacuum
Published September 7, 2012 1:43 pm by LoSasso
Categories: Digital media strategy, Integration at its best, The business of marketing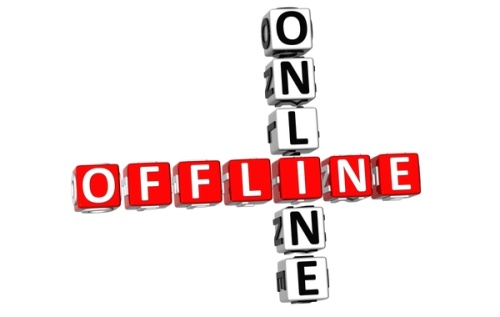 The apparent lack of success YouTube is finding with its 2012 Elections Hub, as documented by this ReadWriteWeb article, is not surprising.
While YouTube is bringing in content from a fantastic partner roster that includes the New York Times, Wall Street Journal and Al Jazeera English, its partners have little reason to promote YouTube. Furthermore, YouTube's bread-and-butter demographic is millennials, while the key TV demographic continues to be the 25-to-54 age group. (ABC seems to be winning that battle, according to Nielsen.)
As an integrated marketing agency, we create and develop client programs to include both online and offline components, working hand-in-glove to provide results that achieve their objectives.
But we're not the only ones doing it; for instance, if you've seen a Yelp sticker on a restaurant's door, you've seen integrated marketing in action.
Here are three easy ways you can promote your online marketing activities offline:
• Blocking and tackling. If you run television and print ads, promote your website and/or social media properties in your printed materials. (Business cards too.) If your brand has brick-and-mortar retail outlets, promote your digital assets there as well.  Use your YouTube videos in your in-store television or tradeshow booths.
• Case studies. We run social media marketing programs for several of our clients. Through the course of our interactions on their behalf, we communicate with customers on a regular basis. Many of these customers have been so for a long time, and in some cases are happy to share their thoughts publicly. Leverage these thoughts in B2B-friendly case studies, which can then be distributed to sales teams, and even media outlets for coverage.
• User-generated content. Customers of many brands – both B2B and B2C – are able to post reviews on Google Plus and Yelp pages. (LinkedIn is another great option for B2B product reviews.) However, the digital/social space is taking a decidedly visual turn, with both Instagram and Pinterest generating some major attention. Find ways to leverage this visual UGC offline, like Taco Bell did in the commercial featuring customers' Instagram pictures. (Note: The husband of our very own Jada Cash was featured in the TV spot!)
These are just three ideas. What other ways have YOU promoted your online assets offline? Please leave your thoughts below!