Invisible iPhone
Published May 15, 2009 3:24 pm by LoSasso
Categories: Digital media strategy, Integration at its best, The business of marketing, Web and UX trends
While I am not an iPhone owner, even I can appreciate the hilarity and genius of this new application.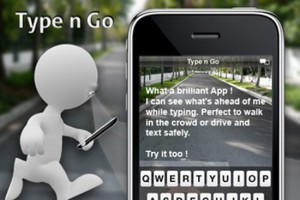 Wired reported on the new application called Email 'N Walk.  "Fire up the app on your iPhone (this doesn't work with the iPod Touch) and it overlays a transparent email window over a live view coming in from the camera. Effectively, this lets you look at the screen and compose your masterpiece while simultaneously watching the road ahead."
This application is free and real (I borrowed my colleague's iPhone just to be sure).  If you have a tendency to text while walking or if you just want a good laugh, you should definitely check out this application!