What Our Team and Clients Need to Know About Google's Penguin Update
Published May 1, 2012 1:46 pm by LoSasso
Categories: Analytics and performance optimization, Digital media strategy, Web and UX trends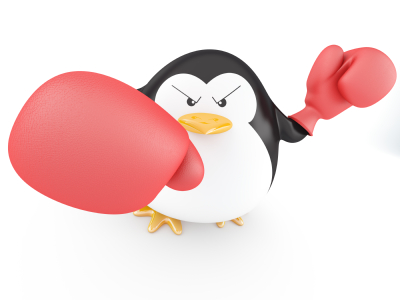 Toward the beginning of last year, the big scare in SEO was the hit of Google's Panda update. This year, Google has recently released their Penguin update. Fortunately, if a site follows proper guidelines when developing a new website or when redesigning a website, the site rankings should be unharmed. Here are some key points which are important to understand about this update:
Why was it done?
To fight spam which, in turn, will help improve search results.
What sites seem to be hit hardest?
Any site which performs in spamming activities. These are some examples:
– Putting hidden text or links on a page
– Using cloaking or sneaky redirects
– Sending automated queries to Google
– Loading pages with irrelevant keywords
– Creating multiple pages, subdomains or domains with substantially duplicate content
– Using "doorway" pages created just for search engines with little or no original content
What to do if your site was hit?
Google Webmaster Central may be used to submit a request to be reconsidered. However, this does not guarantee automatic ranking improvements. In general, it is always important to:
– Create pages primarily for users, not search engines
– Avoid tricks or link schemes intended to improve your rankings in search results
– Don't use unauthorized computer programs to submit pages, check rankings, etc.
What about over-optimizing?
There are some rumors about sites which may be penalized for over-optimizing. The Penguin update was done to target spam, not over-optimization.
Once again, following proper guidelines and best practices when designing a website and keeping in mind the website should be built for the user is of utmost importance. These are practices our SEO and web development team at LoSasso work together to make sure we consistently follow to prevent our client sites from being hit by Google updates like the Penguin update.