Note Well: Google Plugin Aids Digital Marketing
Published December 7, 2010 11:32 am by LoSasso
Categories: Analytics and performance optimization, Digital media strategy, Web and UX trends
Most superheroes come with supernatural powers acquired in scientific accidents. But when it comes to Batman, his flair for heroics often starts with his tool belt. Much like Batman, us search engine marketing mortals depend on tools for success.  With so many marketing concepts under one job description, efficiency is always the goal, but not always the result. With that in mind, I'm always on the lookout for helpful software and programs to increase the effectiveness and productivity of my campaigns. Note Anywhere, a plug-in for Google Chrome, is a creative tool that meets these goals.
Notes for Marketing
The air of mystery surrounding the SEO industry makes meticulous attention to detail imperative. Website optimization is a practice in continued evolution and organization, which makes Note Anywhere an incredibly valuable tool.  The plugin allows the Chrome user to place a digital sticky note on a webpage for future reference.  These notes can be used for fun (like leaving a reminder on BestBuy.com to check sale prices) or for business and SEO purposes.  Below are some ways to use Note Anywhere to become a super hero SEO.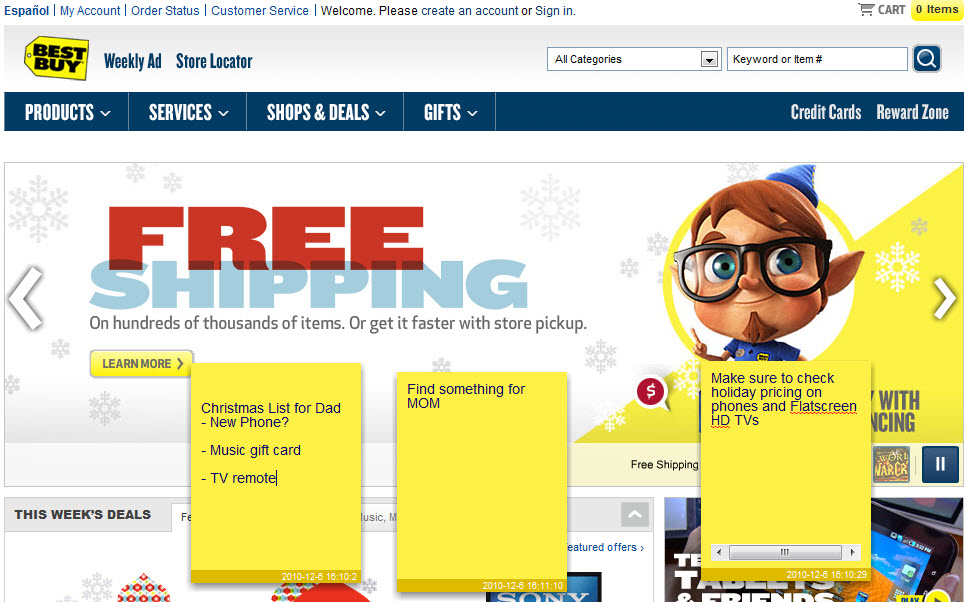 Link Building – Leave a trail of notes on directories, blogs and news sites reminding your future self the status of your link request. No more sheepish, apologetic emails after asking for the same link twice.
History –Keep track of your competitor's SEO strength by recording a few key stats like indexed pages, SEOmoz's Domain Authority and Page Authority. The inherent value of monitoring your competitors is complemented by the organization and tidiness of Note Anywhere.
Note Taking – This program provides a convenient way to keep your notes next to articles, blog posts or web series. Pull the important points and archive the URL to visit later. You can review the main points of the post in an instant.
Next Generation
LanceHub, the development team for Note Anywhere has big plans for future editions of the extension. Users will be able to share notes amongst peers, resize the notes, and sync notes with other computers.  If there's one thing that makes digital marketers happier than a new tool, it's a new tool that facilitates conversation.
Let us know how you're using Note Anywhere in the comment section below!