Evolve or become the next fossil in the wake of social media and brand management. The days of sitting in the ivory tower on a pile of cash are over, you've got to be with the masses in the muck to get any kind of footing in the new business of curating the attention of others.
But how?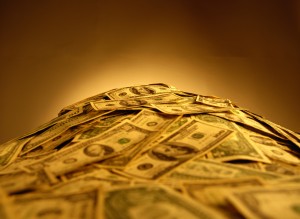 Be a thought leader, become a peer, and transform your brand into a competitive, free-content driven resource for others to utilize. "It used to be so easy when dollars equaled dominance, but now there's a digital fly in the ointment," (Brand Week, 4.4.11, p. 12) and that fly is causing huge ripples for brands.
It's all well and good to be a big dog brand but without drawing people's focused attention to your content, a big old fossilized dog your brand will become. Content can be bought but the reality is content is generated every second by a spectrum of free agents, and catering to and providing for that new power is essential.
It is important now to bolster one's in-house talents and recruit those well-versed in generating interest in the new way -- social media. Whether brands adapt or not, those who are watching them are most likely tweeting, facebooking and blogging about them -- after all "a person's a person no matter how small" (thanks Dr. Seuss).