What's it take to create a worthwhile how-to or educational video? Considerable budget and time to plan, shoot and edit, for starters. But this investment can leave c-suite executives questioning the ultimate return from such an endeavor. Since it's rare for B2B videos to go viral—earning millions of views and critical acclaim—how can we prove and extend their worth? Here are some tips.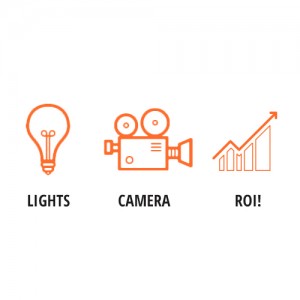 Measure the push—A video sitting on your YouTube channel, website or blog is a static entity. Identify ways to push out the video to your audience or media. Consider doing a wire press release to garner impressions, or embed the video into your next customer email. Also, it's a best practice to make sure your video is embeddable so viewers can share the video.
Make it evergreen—Create a video that will remain relevant for several months or even years. This means taking out references to the date or year, asking those featured in the video to dress conservatively and considering toned-down branding if you're aware of a potential impending logo or style change. Creating long-lasting videos is particularly important for B2B audiences, since the buying cycle is typically longer. Showing your higher-ups that your video has a long shelf life shows that you're stretching dollars.
Think of it as an investment in SEO—After Google's Panda algorithm update, it's no secret that content is going to be an important factor in influencing search rankings. Video content provides a dynamic experience for users. And since YouTube is the world's second largest search engine, you'll want to make sure your video description and tags contain relevant keywords
Keep these tips in mind, and you'll show your executives you are thinking bigger picture with your video investments. What are your other tips for increasing video ROI?