Content marketing is more important than ever before. To ensure that you are getting the most out of your marketing efforts, you must develop a content marketing strategy that is unique, relevant and measurable.
"The goal of delivering exceptional content & stories to engage audiences in a company's brand and value proposition is not new — but with the growing importance of online marketing and social media to deliver these messages, it has become essential to consider content development (and storytelling) a primary lever within today's marketing strategy (particularly in B2B)" (Lydia Vogtner, 9.15.11, www.business2community.com).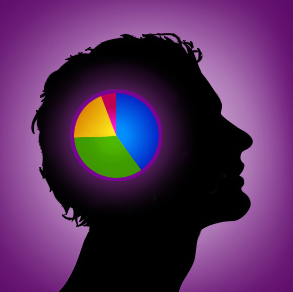 Take a risk
In this day and age, it is extremely important to be experimental. The goal of content marketing is to be at the top of SEO rankings. Marketers have an obligation to find out what works and what doesn't for consumers. We will not always be able to sell our ideas to consumers, but we must be able to create deliverable solutions for what they want. To be successful, B2B marketers have to develop a content marketing strategy because it is not a onetime deal - it is an ongoing, reoccurring process that will boost mobile and online media efforts.
Develop unique content
Search marketing is an essential medium for B2B marketers. Organic searches determine what content is original, relevant and engaging. Well-written content also builds the relationships you create with consumers. You do not want your content to be overly messaged – but it is a good idea to develop themes. For example if you host webinars, create a series of topics based around a theme such as mobile marketing. If you develop a popular video series for your website, make sure those videos feed off each other's content – again as long as it is relevant and engaging.
Promote your social content
In this economy, some marketers are on a tight budget. Here's the good news – the most popular analytic tools are either relatively cheap like Raven or free – like Google Analytics and AddThis. SEO tools determine the top keywords in searches, but they also have the ability to identify the social media content that people are buzzing about. In addition to tracking the top content, landing pages, referrals, and search engines these SEO tools can provide traffic analytics for the amount of clicks, shares, posts, etc.  Marketers should incorporate social metrics into their content marketing to generate measurable results.
Marketers need to take the plunge and build a relevant marketing strategy that integrates original and engaging content. Think analytically - monitor your content strategy because it is an interactive process that promotes social content and puts your brand at the top of SEO rankings.