To Air or Not to Air: Controversial Marketing
Published March 24, 2011 10:10 am by LoSasso
Categories: Branding, The business of marketing
Only 17 months old, Groupon has blown up exponentially and garnered the attention of the world. The hot start-up has already passed the point where it could turn down a cool $6 billion from Google. The sole mar on the Groupon visage is the Superbowl, when they debuted a commercial poking fun at the struggles of Tibet with star, Timothy Hutton.
The ad met with huge controversy and was pulled post haste from the airwaves. It wasn't quite the "shot heard 'round the world" but it ignited a lot of discussion around what types of risks advertisers should take — whether those ads are created in-house or outsourced to agencies like CP&B (the agency Groupon used for the project).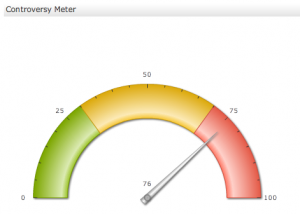 It's tough out there in advertising! You can't do the same old dog and pony show, because no one in your target audience is interested. It's a constant reinvention of the wheel and controversy is one way to market your company and or product as edgy and fresh-faced.
With added coverage via social media, word of off-color ads spread like wild fire which can be a good thing or a disaster. The pay-off can, as Ad Age describes it "reap miles of PR" (Ad Age, 3.21.11) or cost you a good chunk of money, all to end up taking it down.  There goes that tight rope again, walking the line between innovation and controversy.