The Transparent Tight Rope: Deconstructing an Institution
Published March 11, 2011 5:38 pm by LoSasso
Categories: Audience insights, Social media, The business of marketing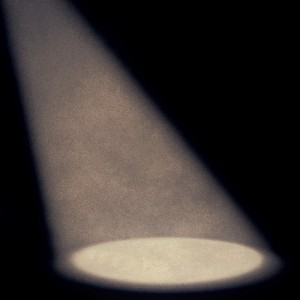 The "You're Invited" approach to the Oscars this year meant a gang of reporters and camera crews documenting the stars every move.  The constant tracking and younger vibe of the Oscars was a direct result of the network's decision to create greater transparency of the event.
Feedback from the Oscars made it clear that transparency backfired.  Twitter was buzzing with the usual, "Cate Blanchett looks stunning", "Jeff Bridges looks so dapper", but also with a lot of decrying the hosts who many felt made the Oscars into a cheap variety show hour with a touch of glitter.  They had lost the key ingredient that made the show such a huge draw for some many years – the magic of the sacred Oscars.  There were no surprises except for the "f" bomb dropped by Best Supporting Actress recipient, Melissa Leo.
But for other industries, a little transparency goes a long way and can actually spark interest where before there was none.  Other industries are on board with transparency as a means to mine younger audiences for talent and resources.  Take museums that have made significant progress in this area for the past few years. Transparency has been their road to deconstructing the untouchable monolithic image of their institutions by creating family friendly events, cocktail hours for young professionals and less academic content for shows. Consider museums' various architectural renovations and additions across the country: transparency is a physical manifestation with airy, glass homes holding priceless works of art.
Even metalworking companies strive to grow the next generation of manufacturers by encouraging continued education and greater access to experts in the field; thus, exposing the inner workings of the industry to younger audiences as viable career options.  State-of-the-art showrooms and training centers are the flagships for these companies as their physical invite to learn more about the industry.
Transparency provides an open invitation into the ever more inclusive inner circle to younger generations. Museums are cultivating their next generation of members and donors. This year's Oscars was trying on the transparency hat to encourage their next generation of viewers who are already keyed into social media. Perhaps social media was at fault for over-saturating the Oscars but transparency in business goes hand in hand with the trend towards greater personal contact with the customer.  One must be careful to clearly define the boundaries and the extent of their transparency to ensure it inspires interest and not disdain.