Stop selling and start helping—the importance of Youtility
Published June 30, 2014 1:20 pm by LoSasso
Categories: LoSasso news, The business of marketing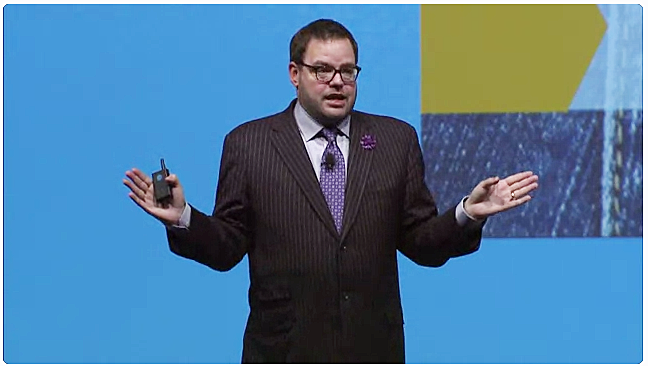 I recently attended the BMA14 Conference in Chicago where I had the privilege of seeing Jay Baer speak about his book, Youtility. In his presentation, he addressed the important difference between trying to sell to your customers and genuinely trying to help them—and the powerful results you can achieve by providing a little more Youtility.
Be useful
With the explosive rise of social media and consumer time spent online, brands are no longer just competing with each other for attention; they're also competing with their customers' friends, families and co-workers. As a brand, your messages are swimming in a sea of personal, work and marketing messages—tweets, posts, photos, emails, one more round of Candy Crush and the latest viral cat video. Now more than ever, you must resist the temptation to communicate solely and endlessly about your company, hoping for a quick sale. You need to provide real value to get customers to engage.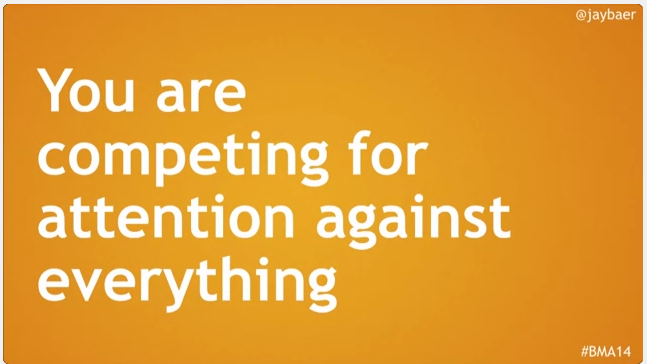 This can be done through Youtility, which Baer defines as "marketing so useful people would pay for it." It's a new marketing model for the age of information overload. You have to understand what your prospective customers need to make better decisions and how you can improve their lives by providing it. Putting the customer before the sale is one of the best ways to build customer relationships and brand loyalty.
Baer gave a variety of examples of Youtility. One example that stood out was Columbia Sportswear's knot-tying app, What Knot to do in the Great Outdoors. Although Columbia doesn't sell rope—therefore has no reason to market it—the company identified its target audience and the world they live in, and provided Youtility, focusing on relationship building rather than selling. The app allows Columbia to interact with people in their target audience in a way that builds trust and good will toward the brand.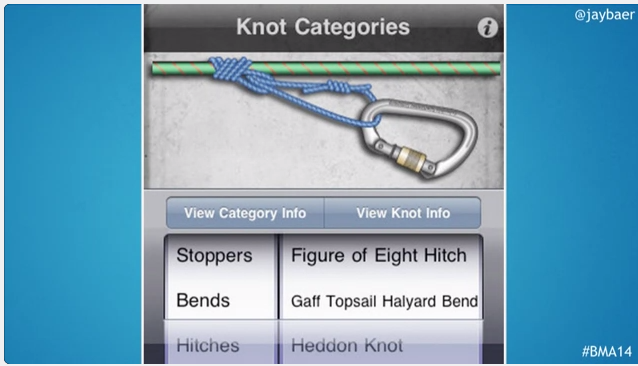 Hyper-educate
In 2010, Google conducted a survey and found that the average person consults 5.3 sources before making a purchase. Just one year later in 2011, customers needed 10.4 sources before making a purchase.
Today, there is nothing a customer doesn't know or can't find out easily. Customers have a Pavlovian response any time a question arises; they pull out their smartphone and search Google. The information they need is quite literally, always at their fingertips. To take advantage of this type of behavior, you need to be proactive. You need to understand your customers and anticipate their questions—so you can be there with helpful answers before they even think of the questions. (Easier said than done, we know).
Listen up
This may seem obvious, but you have to know your customers—know the world they live in. Connect with them in the way you would connect with a friend, putting their needs first. And most importantly, listen to their feedback—because only customers know what customers really want. Once you know, give it to them—without trying to sell them. If your marketing is useful enough that people would pay for it—you are building a relationship.
"Sell something, and you make a customer. Help someone, and you make a customer for life." At least, that's what Jay Baer tells me.