Spring 2011 Marketing Management Association Conference
Published March 29, 2011 1:28 pm by LoSasso
Categories: LoSasso news, The business of marketing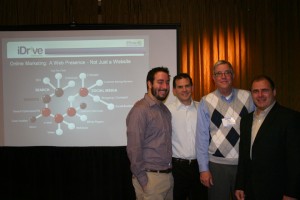 Another windy morning in Chicago last Thursday ushered in an intrepid LoSasso quartet to The Drake Hotel. Awaiting LoSasso President, Scott LoSasso and Vice President, Mark Hollingsworth were professors from colleges and universities around the Midwest, plumbing the depths of LoSasso's interactive marketing expertise at the 2011 Spring Marketing Management Association Conference. The talk was organized by Don Jones and resulted in great dialogue between area professors and our LoSasso team.
The presentation addressed changes in the marketing industry and what businesses are looking for in new hires, especially those undergraduates hot off the presses. Particular attention was paid to content driven interaction: the driving force behind creating a space for consumers to interact with one another and with businesses. Industry forums and social media (Facebook, Twitter, LinkedIn, FourSquare) have become the new quilting circle or local watering hole where information is readily exchanged, available and digested at a rapid pace.
The message was clear: the toolbox has changed but the fundamental principles of marketing have stayed the same. Developing a relationship with a client is still at the core of those principles; it is the way in which we enhance that relationship that has grown to include social media, SEO (search engine optimization) and the need to build a presence both physically and virtually for every client.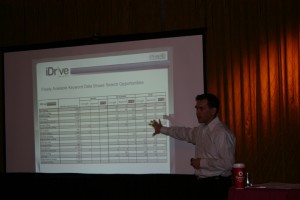 Frequent and consistent messaging continues to be of utmost importance but a close second is the need for silos within businesses to break down. More than ever, direct marketing and public relations are completely meshed together: communications and marketing departments have to interface constantly to maintain that consistent messaging for optimal success in their campaigns.
The discussion was also centered around best practices for hiring and what makes a new hire successful. Scott LoSasso initiated the conversation by outlining optimal job candidates that contribute to a team work environment. Incoming new hires are strong writers, positive team players, involved in an array of social media platforms, creative thinkers and detail-oriented. For more information about skill sets businesses look for in new hires, visit iMedia Connection.
Thank you to the Marketing Management Association, Don Jones, The Drake Hotel and all in attendance for a great open discussion about our evolving industry!