Social Media and Brand Image
Published September 14, 2010 2:08 pm by LoSasso
Categories: Branding, Social media, The business of marketing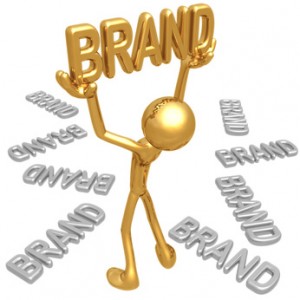 Marketing basics tell us that brand image is one of the most important aspects in building successful brands.  It also says that brand presence is a key factor in ensuring a brand's staying power.  In today's world of constant contentedness and brand presence via social media, do businesses have to sacrifice one to secure the other? Unfortunately the answer is not a simple yes or no.
According to Aprimo CMO and Forbes blogger Lisa Arthur, while companies don't have to completely sacrifice brand image or presence, they do have to sacrifice some control.
In a recent post, Arthur brings up a question undoubtedly posed by many businesses: "How can we be certain that our brands and messaging remain intact across today's ever-expanding social networking channels?"  To which she answers simply, "We can't."
This is a scary answer for businesses who spend thousands or millions of dollars on maintaining their brand image – but the reality is, in today's social media obsessed culture in order to maintain brand presence and relevance among target audiences businesses need to relinquish some of their control to consumers.
"The challenge today is to embrace the new channels, value the additional exposure and harness social media's enormous potential," Arthur writes.  "These new digital platforms offer an exciting opportunity to restore marketing to its fundamental roots, the basic principles of driving business growth by understanding and adding value to current and future customers. "
Giving up control may not be easy but it is necessary – and frankly, there is really no other choice.  The key is, as Arthur says, harnessing social media's potential, rather than shying away from it.   Like all things in business, there are some risks but if leveraged correctly the potential benifits social media can provide to your brand are well worth the risks.