Presidential PR Push
Published March 24, 2009 2:00 am by LoSasso
Categories: PR perspectives, The business of marketing
If you have been paying attention to the media lately, then you have probably noticed that President Obama is everywhere. According to an Advertising Age article, his PR blitz seems to be working.
Throughout his run for the presidency Obama proved himself to be media savvy, and his latest PR campaign follows in that tradition. His administration has been using different platforms and outlets to reach many different audiences.
From appearing on the "Tonight Show" to filling out an NCAA Tournament bracket on ESPN, the Obama camp is not afraid to reach out to unconventional media sources in order to get the story out there.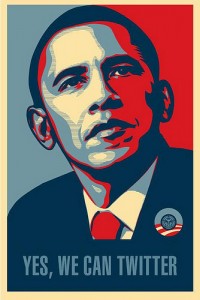 His race around the media circuit is clearly a strategy to bolster support for his $800 billion stimulus plan and $3.6 trillion 2010 budget proposal, as well as to compensate for the shrinking economy and AIG bonus scandal.
Many public relations experts agree that his PR approach seems to be working. According to Michael Feldman, founder of the Glover Park Group,a Washington-based communications-strategy firm, "This is an aggressive all-out push, and he's trying to reach people not just where they work or where they normally consume information but where they live."
"People made a big deal that he was the first sitting president to go on Leno," Mr. Feldman said. "But we have learned that's where a lot of people get their information — the monologue and other unconventional places. And this administration recognizes that, and they are going there to help tell their story and communicate to the American people."
Adapting to the current trends is essential to effective PR campaigns. Incorporating a diverse set of media sources ensures that President Obama's message reaches a large, diverse audience.