My trip to New York and the relationship to your customer's journey
Published April 19, 2017 8:15 pm by Scott LoSasso
Categories: Audience insights, Featured posts, The business of marketing
I recently visited New York City with my wife and some good friends. We did it all: dinners, theater, live music, museums and the 9/11 memorial. It was a short trip, but the experience was quintessential NYC. The experience aligned perfectly with my notions of the New York City brand. It got me thinking about the changes in our industry and how our clients and the experiences of their customers will impact their brand.
In business leadership circles, there is a lot of discussion these days about the customer experience, such as understanding the journey, the path to purchase, etc. Back in 2005 Bain & Company published research highlighting the wide gap between a company's internal perception of their customer experience versus the perception as reported by their customers. The difference was stark; companies think they do a much better job than their customers report. Since that time, there has been increasingly more focus on this subject. The ease with which customers can rate and review brands has shined a bright light on this issue and exposed a fundamental component to building a brand that is often under emphasized.
Brands are not built in conference rooms or creative departments, they are built through buyer experiences over time. The relationship to a brand begins with a human connection to an idea or a need—something personally important. My expectations of New York were personal to me. I am excited by and interested in business, music and theater. I value diversity and enjoy talking to strangers from vastly different backgrounds than my own. And, I am a family man who watched in horror as New York suffered through the attack of 9/11, but also felt great admiration as they worked to rebuild. On this trip, the brand that is New York City exceeded my expectations on all accounts – it left me left me wanting more. I tweeted, posted and shared my love of the brand.
Few of us are lucky enough to have a brand with the appeal and depth of New York City, but now more than ever we must focus on the complete experience of our customers. At its most basic level, your brand is the physical and emotional human experience that one goes through when they hear of, learn about, shop for, buy, use, repair and repurchase your product or service. Apart from things that don't get repaired or maintained such as food, that is the basic sequence of events that creates your brand, regardless of the product or category. It is a simple concept that is difficult to get right—but those that do will win hearts, minds and wallets.
And marketers have cause to celebrate, because this is expanding the role and importance of marketing within the C-Suite. Marketing is often best positioned to lead this effort and create the change that has great importance and reach across the organization. ZDnet published a study reinforcing this point.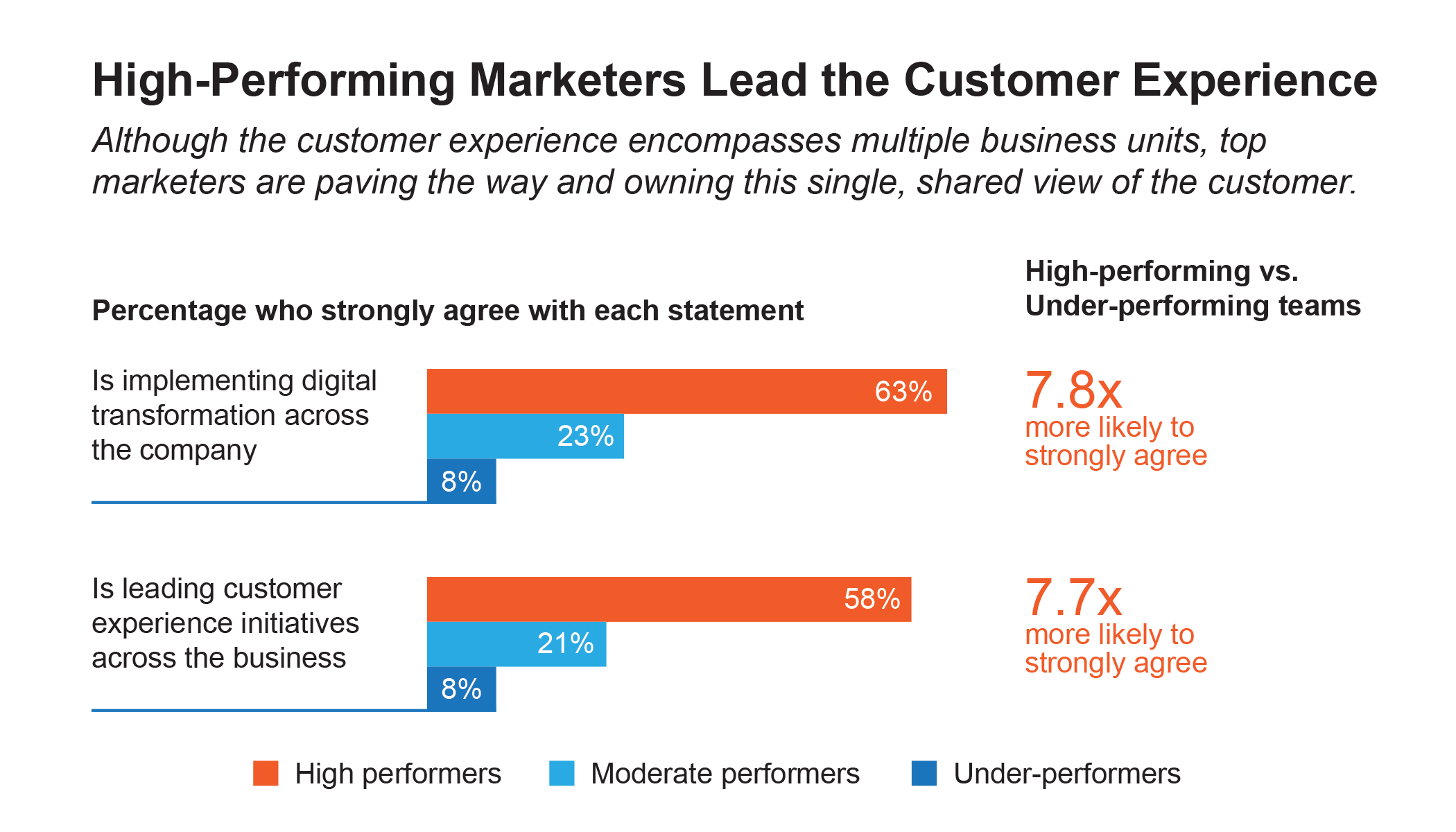 If you want to tackle the customer journey within your organization, my advice is this: begin with a trip to New York. Take in the city like you may never go back. Begin with the 9/11 memorial so you can pay respect and realize how lucky you are. Then, go back to work and map every step of the journey that your customer takes before, during and after the purchase of your product. Think about the experience in physical and emotional human terms. Consider the thoughts, needs and actions that your buyer experiences and then do your best to plan positive personal experiences at every point-of-contact or influence with your company. This simple concept is difficult to execute, and it may cross lines that are traditionally outside of marketing, but the brands that succeed will win hearts, minds and market share.