Storytelling: Memorable Marketing
Published August 24, 2011 10:21 am by Jessica Schanta
Categories: Audience insights, Content marketing, The business of marketing
"Storytelling is the most powerful way to put ideas into the world today." —Robert McKee
Audience Storytelling
The goal of storytelling in marketing is to capture the heart and captivate the mind of your target audience. When we connect emotionally with consumers, we inspire and motivate them to spread our message. The idea of getting customers to reiterate our stories can be far more compelling than selling it to them.
Marketers aren't the only ones marketing. Tim Allen tells many stories in the Pure Michigan commercials. We reminisce about how we played in our backyards on a breezy fall day, skied down the snow-covered slopes or simply sat on the beach with our family and friends. We respond to these messages because we associate them with feelings and memories.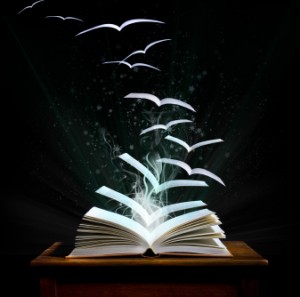 Always be Innovating
Storytelling marketers use creative language in narratives. Stories can be told through product descriptions, social media posts, YouTube videos etc.  The challenge is to preserve these innovative efforts. As marketers we want to create unique value propositions that are repeatable and unforgettable.
The difficult task of using a storytelling marketing strategy is maintaining the ideas and messages behind the stories. A great story is like a great idea. It is memorable, relevant and worth spreading. Stories must have lessons that are sustainable. You don't need to tell your story all at once. If there is a sense of mystery, people will have fun reciting your stories.
So what story is your brand telling? And is there a sequel?