Do We Have a Problem Here?
Published March 21, 2014 10:14 pm by LoSasso
Categories: PR perspectives, The business of marketing
We all have to deal with daily issues, complications or complaints. When a problem arises we either learn to live with it or focus on finding a solution.
The product developers we work with are simply problem solvers. They develop software to increase machine tool efficiency, create new planting equipment that can offset the rising cost of seeds or add new locations to reach an underserved audience.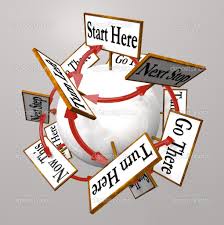 As marketing communications professionals, it is our job to explain the features and benefits of these new products and initiatives. But in talking about how great our solutions are, do people forget to really define and explain the problem?
At last month's Business Marketing Association luncheon, Alex Zimmermann, VP of Global Sales & Marketing for Siemens Molecular Imaging, spoke in depth about marketing Siemens' new Alzheimer's amyloid imaging solution. The one thing that stood out was when he proclaimed that "every piece of communication that comes from my department has a clear definition of the problem. If I read your content and I don't fully understand the problem you are solving, it goes back to the drawing board."
At LoSasso, we agree. While this is certainly not a new idea, it's a good reminder. Oftentimes people can become so close to their audiences they feel the problem their clients are trying to solve is obvious. Simply reminding readers that you sympathize and understand their struggles can increase loyalty and your bottom line.
Depending on what type of content you are looking to produce, a great way to uncover the problem is by asking product developers specific questions:
Announcing a new product or service: why isn't the existing solution working? Why hasn't this been invented until now?
A leadership change announcement: what void is the new leader filling?
Educating an audience on a process or technology: what processes are inadequate and what expertise does your company offer that no one else does?
And of course, a case study's main focus is: How did you solve your problem with our products?
Once you establish what the problem is, you need to focus on how to clearly tell the reader about it. If the problem is familiar to your audience, describe a personalized experience or common scenario. If the problem is not commonly known, you will need to give specific details and might want to include statistics or facts that support the validity of the problem to avoid the "solution in search of a problem" opinion.
Another added benefit of this approach is the overall message that while problems are unpleasant and frustrating, they can be great sources of opportunity and inspiration. Well, as long as they aren't math problems, those I can't help you with.