Content Marketing For B2B – How To Win In a "Zero Moment of Truth" World
Published May 12, 2014 6:47 pm by Scott LoSasso
Categories: Content marketing, Featured posts, The business of marketing
If you are in B2B sales, you are probably well aware that your prospects come to the table with more knowledge about their purchase than ever before. The digital world has fundamentally changed the way buyers shop. Much of the research that is conducted for a B2B purchase is collected before a sales person is ever involved. Google has defined this as the Zero Moment of Truth– or simply ZMOT. This presents you with some new challenges, but also new opportunities.
Put yourself in your prospect's shoes and imagine their process. The buying cycle is basically the same as it has always been, but the process is different. At each stage of the buying cycle, buyers are still asking the same questions they always have, but the difference is that they are asking those questions of a search engine before they ask your sales person.
You need to refocus your marketing efforts on helping your prospect before he or she ever reaches out to you. If you want to position your brand to win the sale, you need to be a primary information resource for your prospects as they conduct their research. It is amazing how many companies claim to be solution providers, but fail to recognize that the first solution they can provide is to help educate.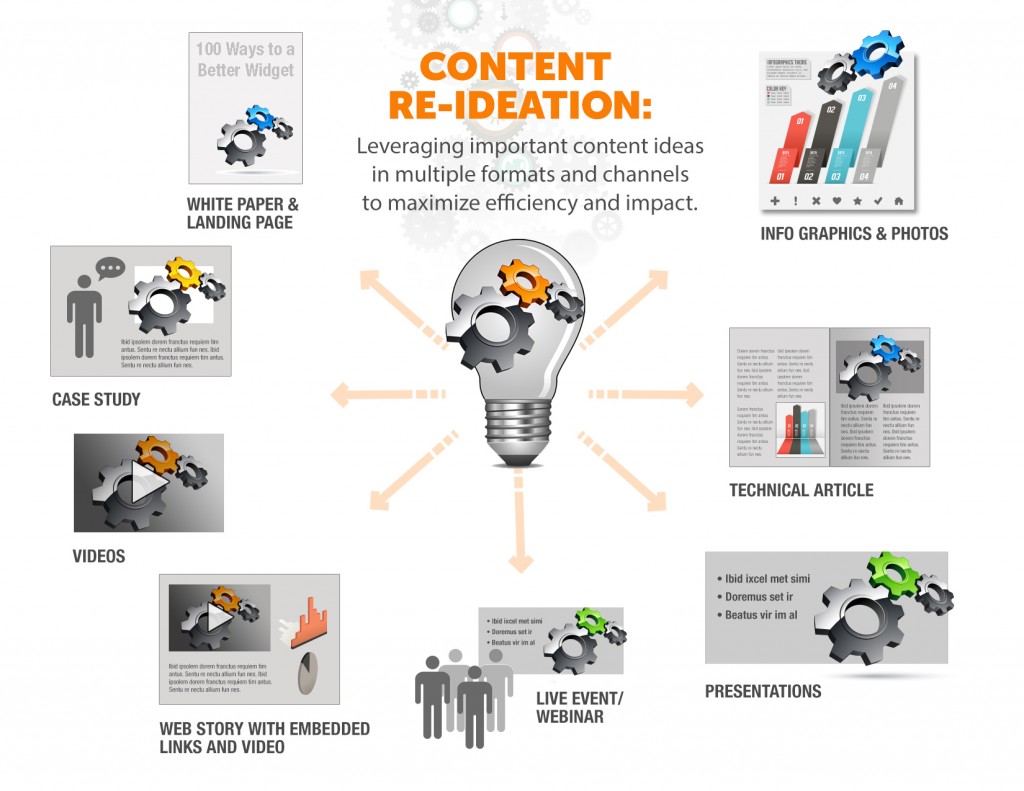 One of the most effective ways to build trust with a prospect is to publish straightforward, informative answers to common questions. Consider the most common and important questions asked of your sales people and develop content to answer those questions. One key topic can lead to slide presentations, informational graphics, videos, articles, case studies and many other types of content that will help you articulate your value proposition. This content re-ideation maximizes efficiency, helping make your content more findable and accessible to your customers and prospects.
Your corporate blog or website is an obvious location for this content, but there are many other ways to distribute it throughout you sales channels and across the digital media landscape. Extending your content strategy to include the spectrum of relevant business media properties and social media outposts available, you will not only reach deeper into your marketplace, but you will exponentially increase the SEO benefits of publishing strong content.
This is a shift that will require time, money and top-down commitment, but it is the best investment you can make to build your brand and generate leads. If you are concerned about sharing too much information, you are not alone, but you may be overthinking it. Take a look at this great post from best-selling author and noted content marketing guru Jay Bear on the subject. (5 Reasons You Need to Give Away The Recipe For Your Secret Sauce)
Consider the utility and life-span of strong content, and then ask yourself: Are you developing marketing assets will deliver ROI for years, or spending the majority of your budget on exposures that evaporate as each day passes?
– Scott LoSasso, President