In the trenches: An in-depth perspective on our clients' world.
Published October 23, 2012 4:51 pm by LoSasso
Categories: The business of marketing
At LoSasso, we fully believe that having informative, well thought-out content is what elevates one brand over another – and we would be hard-pressed to find an integrated marketing agency that wouldn't agree. We stay ahead of the game, however, by throwing ourselves into each of our clients' industries to understand everything from technical language to industry challenges and trends – and how to package that information in a compelling way to reach the target audience.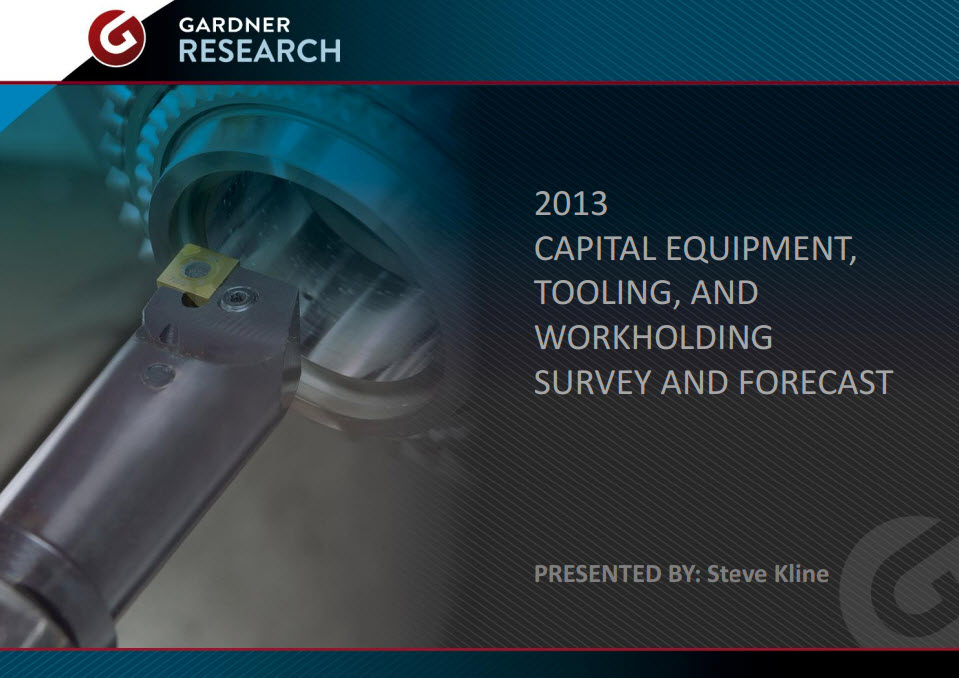 With clients in the metalworking/tooling industry, a group of LoSassins recently attended Gardner Business Media's Annual Capital Spending Forecast Luncheon. Gardner Business Media, which owns publications such as Modern Machine Shop, Production Machining, and Automotive Design and Product, annually surveys the industry to understand capital spending/economic trends and predictions in the metalworking/tooling business. Not only does this give us a sense of the overall trends and outlook as we near 2013, but it is one of our best tools for content development, media pitching and planning. Below is a snapshot of key takeaways. For more information, download the Capital Spending Forecast presentation from Gardner.
Machine Tool Consumption

2013 projection is $6.634 billion, which is up 8 percent from the 2012 estimate and roughly 10 percent more than the historical average market
We're currently in the strongest machine-tool market in 15 years, and economic trends supporting this market should last several years
Tooling & Workholding Consumption

2013 projection is $6.374 billion, which is up 13 percent from the 2012 estimate and significantly above the historical average
This is likely the strongest tooling and workholding market in a generation and again, economic trends supporting this market should last several years
Consumer Durable Goods Spending vs. Production

Consumer durable goods spending is at an all-time high
Production has increased significantly since early 2009 but is still below its peak levels of late 2007
For most of the last two years production has been growing faster than spending. This lends credence to the reshoring story, and based on continued accelerating growth in spending, industrial production should remain robust
Other Trends Affecting Metalworking
Reshoring
18 percent of Top Shops respondents reported new work from reshoring initiatives
The high cost of shipping, supply-chain challenges, poor quality, and a trend to manufacture locally continue to drive reshoring
Chinese labor rates are forecast to double in the next six years
Chinese PMI has contracted 11 consecutive months
Employment challenges
Still a shortage of skilled labor
Total cost of a machine is less than the total cost of employees
Requiring increased automation and machine/process flexibility
For more Gardner insights on capital spending in the metalworking industry, watch our fearless leader's interview with Steve Kline, Jr., Director of Market Intelligence at Gardner Publications.