Here's the Problem With This Year's BMA Conference: Unleash 2011
Published June 7, 2011 5:36 pm by LoSasso
Categories: LoSasso news, The business of marketing
After spending most of last week at the Business Marketing Conference, I have yet to fully distill the information that I took in. As I sit here with 30 pages of notes and hundreds of ideas bouncing around the cluttered space above my shoulders, I find myself feeling both excited and overwhelmed – and I just figured out why. It is because we had the wrong people in the audience. The conference was filled with marketers. We are the choir – the dreamers, believers and doers. We had incredible and compelling presentations about the game changing opportunities that exist today and we wasted them on people who already "get it".
OK, maybe it was not a total waste, but we need the C-Suite and the rest of the organization to see this stuff – finance, engineering, sales and service – should all attend those presentations. There are important ideas that can change the trajectory of a brand. We need to convince everyone who thinks marketing is still the job of the marketing department to realize we can't get it done without their participation. And I am not talking about buy-in – we need participation.
Some of the greatest marketing successes in the next few years will come from people outside our field. This is how we unleash the value of the knowledge within our walls to help our customers and build our brands.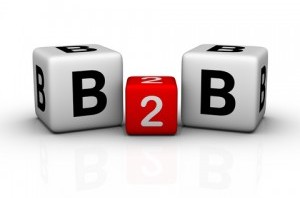 Spreading the Good Word
So with all of the notes and ideas I came home with for our agency and our clients, I think the single most important takeaway is a desire to hunt for marketing champions. I am an optimist and a dreamer – I know it is beyond hope to wish for the light to go on automatically; or for all of those mentioned above to attend next year's BMA conference. So here is what I will do:
I am going to increase the reach and frequency of our internal marketing presentations
Hand in hand with our client counterparts, we will reach out to the various departments within their organization
And as we explain what we in marketing are doing – over and over again, I will be looking for the single face in the room that is returning something other than a blank stare
And one by one, we will welcome them to the cause – because one person, in one meeting can start something important.
And that is exciting.
Scott LoSasso is President of LoSasso Advertising Inc., a Chicago based interactive agency specializing in content marketing strategies and customer acquisition for leading B2B and consumer brands. (See more posts by Scott)