Ads Worth Spreading
Published April 6, 2011 11:21 am by LoSasso
Categories: Content marketing, The business of marketing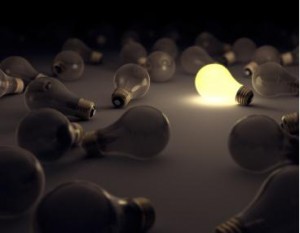 The TEDTalks have been a constant source of inspiration for me with their seemingly simple mantra of "Ideas Worth Spreading". Those of us who love TEDTalks and those of you who are new to them, should be excited about the TED Conference's newest contribution to our world — "Ads Worth Spreading".
"Ads Worth Spreading" is a challenge to the ad world to submit truly creative work and not just a 30 second regular commercial to bombard a viewer.
The charge is to inspire a conversation, an action, a move towards social good — to create an advertisement that is worth more than its quantified profits. Maybe people would buy more Ho-Hos if they knew that a portion of the proceeds went to funding urban farming or school gardens to insure proper nutrition in young children. Chris Anderson, the curator of the TED Conference, even cites Wal Mart as a partner in the conference that wanted to discuss how they could become more sustainable as a company.
I'm in love with the idea that we ought to be tapping into our advertising as a means to inspire others. How many times have you felt harassed by these commercial "come-ons", as Chris Anderson puts it, and quickly turn the channel or leave the site? Chances are high you lose interest with boring, "sales-y" adverts and probably get awfully annoyed.
Advertising should follow the short film aesthetic – buying into this continued conversation with engaged consumers we keep talking about – and make an ad that tells a story, that provides more intrinsic value than cold profit. We are a global community surrounded by devices and even clothing/accessories that perform more actions than their base purpose.
We are a multi-tasking world and so it follows that click-through rates are falling because our ads are serving only the dollar and cents purpose. The rate at which we inhale media daily has not translated into close attention to this same media. "Ads Worth Spreading"  challenges those of us in the advertising world to create that which will keep the ever-illusive close attention, to cultivate a more informed conversation between consumer and company.