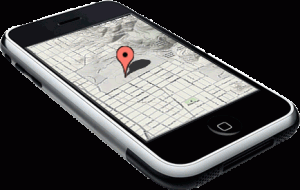 Your neighbor is doing it.  Your kids are doing it.  Your brother is doing it.  Your friends are doing it.  But, most importantly, your customers are doing it.  If your business hasn't thought about getting involved with location based social media, you may want to start before you're left behind.  Location is becoming a huge part of social media platforms.  You can tweet with your location on Twitter.  You can check in to locations you found through reviews on Yelp.  You can check in on Foursquare, and, most recently, you can check in on Facebook Places.  Also, don't forget about checking in with BrightKite, DodgeBall, Gowalla, MyTown, Whrrl and Loopt, among others.
It was only months ago that Times magazine named Foursquare as one of the 50 worst inventions.  Now, Foursquare has over 3 million mobile users, and when Facebook launched their Places feature, Foursquare had the most signups ever in one day.  Thanks to Facebook, Location Based Social Media has grown rapidly these past couple of weeks, and there's no slowing down anytime soon as businesses are picking up on these trends and finding innovative ways to stay above their competition.
Considering Facebook has over 500 million mobile users, it can be assumed it will only take time before Facebook Places dominates the Location Based Social Media arena.  If your company already has a Facebook Page, you may as well integrate it with the Facebook Places page your visitors are going to be (or currently are) checking in to.  Foursquare has been successful for companies who placed specials such as "Show that you've checked in to receive 10% off your purchase today."  If someone is about to check into their favorite coffee shop, but they see a nearby special at a competing coffee shop, chances are they may go and check out the one with the special.  Facebook plans to integrate specials like these very soon.
Okay, this sounds great for B2C companies, but what about for you B2B companies?  Have you ever attended a trade show? Do you have sales teams?  There are plenty of options to integrate Location Based Social Media there.  If you have a booth at a trade show, you can offer a special giveaway available only to those who have checked in to your booth.  If you have a presentation at that trade show, you can allow people to check in to receive a special discount towards a future purchase of your product.  There are plenty of ideas to integrate this with your sales force as well.  There are inventive ideas and ways you can offer specials at locations your typical customer frequents.  Location Based Social Media for B2B is all about CRM leading to the ultimate, final sale.
Location Based Social Media is still in its beginning stages with new features still surfacing with innovative ways for companies to benefit from them all the time.  Many companies have found success through these platforms by managing their pages, offering specials, and being able to analyze the stats of the people who check in.  It isn't going to end anytime soon, so jump on the bandwagon before it's too late.
- Michelle Murphy