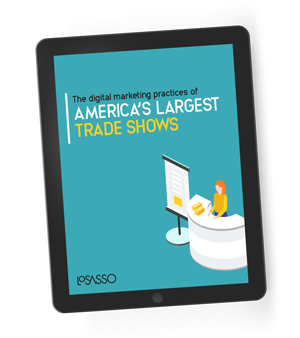 Trade shows are here to stay—despite cries from critics that online evolution would circumvent the need for live events. In fact, in-real-life experiences are more sought-after than ever before.
In December of 2018, LoSasso began an examination of the top 50 trade shows in the U.S., as determined by TSNN's most recent ranking. We wanted to see how the top shows were performing from a digital standpoint. Are they up to date on digital best practices? What is the extent of their social presence? Are they leveraging modern content marketing and digital advertising strategies to find and attract new audiences?
Download our report to see the revealing statistics—plus analysis and commentary on the findings. How does your show or event stack up in comparison?